At Club Mahindra, we brew happiness, love, laughter and magic for all our special guests. And as a part of this big family, you can delight in 25 years of memorable holiday moments with your loved ones. Our resorts are always cheerful, and our people are always kind. No matter where you go, the sun shines bright above the clouds! Idyllic is the atmosphere, authentic is the experience. But rather than just taking our word for it, how about you let our members show you themselves, through their eyes? Browse through Club Mahindra membership reviews to know more about what a vacation with us looks like, and then decide which one you'd like to visit. Our members will confirm how good an investment a Club Mahindra membership is, and reassure you on its long-term merits.
Through these encouraging words that come straight from the heart, you will be able to glimpse a beautiful picture unfolding. Adults and kids enjoying our resorts, bonding over fun games, tasty dishes and enchanting views. Families exploring new cultures and revisiting old hobbies. All the while, being guided by emotions of joy and excitement. As you continue to peruse through Club Mahindra reviews, you will slowly become aware of the many Club Mahindra membership benefits to look forward to. Because, we carefully cultivate value, so that you can focus on collecting memories. For further insight into our members' past adventures, we'd also suggest browsing through Club Mahindra reviews on Mouthshut.com.
We wish you a pleasant holiday experience!
Club Mahindra Resort Reviews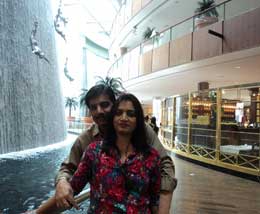 Arabian Dreams Hotel Apartments, Dubai
Dubai getaway was a time to cherish. The place is beautiful and is a different world created in the desert.Its just amazing. Icing on the cake was the Club Mahindra resort, we enjoyed the stay!!!
- Archana Randive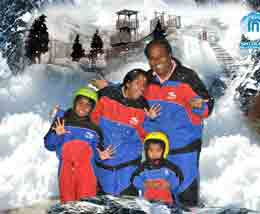 Arabian Dreams Hotel Apartments, Dubai
Stayed at arabian dreams. Here is homely environment due to staffs approach location quick access to lovely tourist spots for family. Thanks Vishal Desouza-Sales for your quick and lovely actions.
- N Kumar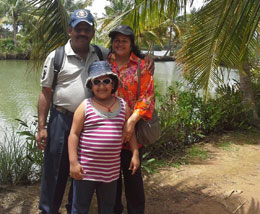 Club Mahindra Ashtamudi, Kerala
We had an awesome time at asthamudi & the amazing speedboat ride. Also v enjoyed elaborate variety of food & excellent services of staff. My daughter enjoyed at the activity center,it was superb
-Vitrag Associates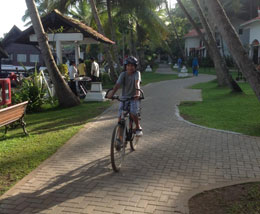 Club Mahindra Ashtamudi, Kerala
It was a lovely experience with my family, its a calm and serene place surrounded by waters .Enjoyed very much, to be with nature for peace of mind away from the hassles of city life.Thanks to all staff.
- Zakir Hussain