We all shifted our bases online last year in March. There is a chance that going forward, much of our businesses shift to remote working. With this drastic change in the way we work, people realised that all they need is electricity and a good internet connection to work. And people started working from anywhere travelling to their hearts' content.
Have you been a part of the trend? If not, there's still an opportunity for you to go on a workation in 2021. Even better, how about going on a long road trip workation for three-four weeks? Sounds amusing, right? Find out more about the road trip workation concept in this article.
The fun of the good old road trip is everlasting
As the Covid-19 pandemic started, the first thing to close were aviation services. The unavailability of air transport gave a push to road travel. Travelling in personal vehicles and rented cars is currently regarded as a safe travel option. The trend of preferring road travel will continue in 2021, and travellers will continue to choose road trips over air travel.
Going on a road trip is a one-of-a-kind experience. The medium of travel that is socially distant by design is perfect for all age groups. Again, you decide where you want to go next, thus opening up for you many holiday options.
Workation is the newest vacation idea in town
Work from home may have become a new norm for working professionals, but there's no reason why you can't work from the hills. Take your dream vacations while still working.
Imagine you are working sitting on your balcony, and as you look up, you see a valley surrounded by natural foliage. In 2021, workation destinations make for a perfect long holiday.
Workation is the word made from work and vacation, which means working vacation. It is the latest concept of vacation that combines business with leisure. As people started getting bored working from homes during the Covid-19 pandemic, the idea of workation gained immense popularity. The concept offers an excellent opportunity to take work on a holiday. There are many benefits of a workation like living in pleasant weather and having unlimited access to outdoor activities and resort experiences.
For a great workation, you only need a few things like a strong mobile network, WiFi, good food, and Covid-19 safety protocols in place. Club Mahindra has re-imagined its resorts to boost your productivity and creativity.
How about going on a long workation taking a series of road trips?
The idea of long holidays is too good to be true. But, think about it, it's really possible.
Many of India's finest resorts have started promoting themselves as workation destinations and have come up with attractive offers around it. With its 'Work from Holiday' initiative, Club Mahindra is offering long stay packages to all its members. All the Club Mahindra resorts in India are providing workations with guaranteed perks.
Unlike a vacation where you take time off to visit a destination, workation only allows for such explorations on weekends. So, only when you stick around for three-four weeks can you visit the places in a particular region. Apart from that, you can use make the of exotic location you are staying at even on weekdays by rejuvenating in your free time.
Let's say you are going on a long workation from Bangalore. There are plenty of Club Mahindra resorts near Bangalore like Eagleton Golf Resort in Bangalore itself, Vijayshree Resort and Heritage Village in Hampi, and Club Mahindra Virajpet in Coorg. You can take a month-long road trip visiting these resorts in the following order.
#1. Eagleton Golf Resort, Bangalore: What place better to start your workation than your very own Bangalore? Soak in the beauty of pristine green or master your golf swing in your free time; the choice is yours. Leisure with your family and friends and relax your mind, body, and soul, all while you work. You can also visit the nearby historical sites that you never got a chance to see because of the city traffic.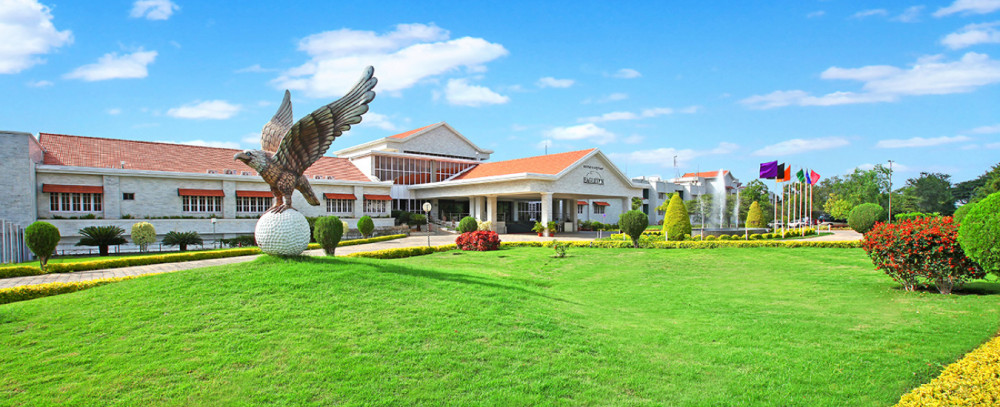 #2. Vijayshree Resort and Heritage Village, Hampi: Continuing your workation, come to the Land of Boulders. Hampi is one of the most amazing travel destinations in India. Take a magnificent family vacation at Vijayshree Resort and Heritage Village. Terrific monoliths, giant boulders, desolate ruins, and ornate temples are sure to add curiosity to your new normal life. Also, have mouth-watering regional food and a host of other experiences at the Club Mahindra resort.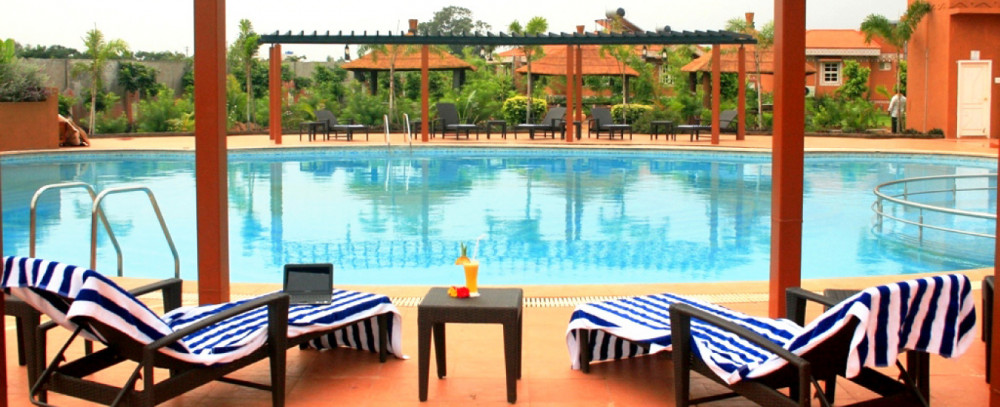 #3. Club Mahindra Virajpet, Coorg: Your third and last stop could be Club Mahindra Virajpet in Coorg. Get comfortable working in the most spacious rooms and get productive, taking in the refreshed zeal. The lush greenery surrounding the resort is sure to boost your creativity. You can even add to the list Club Mahindra Madikeri, which is also in Coorg.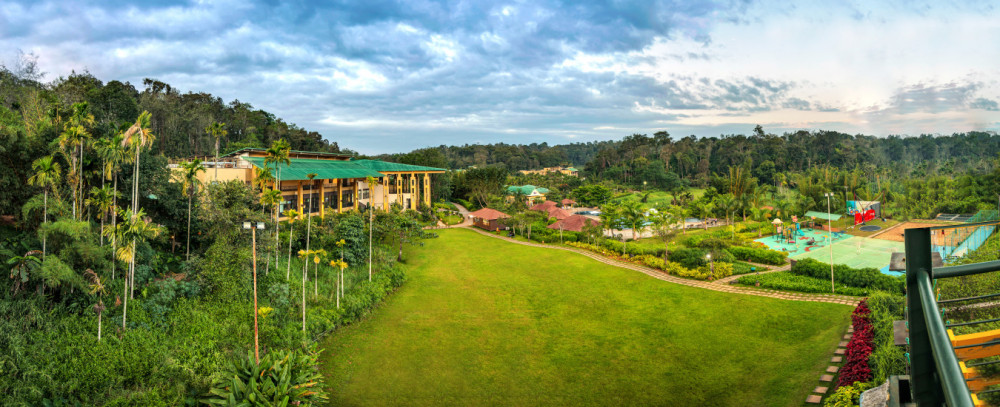 Conclusion
Similarly, plan a workation road trip around your hometown. Choose from any of the over 100 Club Mahindra resorts spread across the country and have the most memorable holidays of your life.
About Mahindra Holidays
Mahindra Holidays & Resorts India Limited (MHRIL), India's leading player in the leisure hospitality industry, offers quality family holidays as also stated by Club Mahindra Resort Reviews, primarily through vacation ownership memberships. While Club Mahindra Membership Fees gives you an opportunity to explore your holidays across the world, the other brands offered by the company are – Club Mahindra Resorts Fundays and Svaastha Spa. As on Mar 31, 2019, MHRIL has 100+ resorts across India and abroad and its subsidiary, Holiday Club Resorts Oy, Finland, a leading vacation ownership company in Europe has 33 resorts across Finland, Sweden and Spain. Visit us at www.clubmahindra.com
About Club Mahindra
Mahindra Holidays & Resorts India Ltd. (MHRIL), a part of Leisure and Hospitality sector of the Mahindra Group, offers quality family holidays primarily through vacation ownership memberships and brings to the industry values such as reliability, trust and customer satisfaction. Started in 1996, the company's flagship brand 'Club Mahindra', today has over 250,000 members , who can holiday at 100+ resorts in India and abroad.
JOIN THE CLUB