A Day at Club Mahindra Munnar
At Club Mahindra Munnar, we fulfil all your whims and fancies. Let your worries float away as you tour a tea plantation. Get creative and learn how to paint a leaf. Embark on a nature safari and spot magnificent flora. When hungry, relish fluffy dosas or delicious curries!
Experiences that amaze
Each of our Munnar resorts offer you unforgettable memories stitched together by experiences that enrich, enlighten and educate. Experiences that fit the bill for every kind of traveller. That satiates the dancing curiosity of children. That De-stresses the city-dwellers. That brings back calm and peace to your parents and relatives.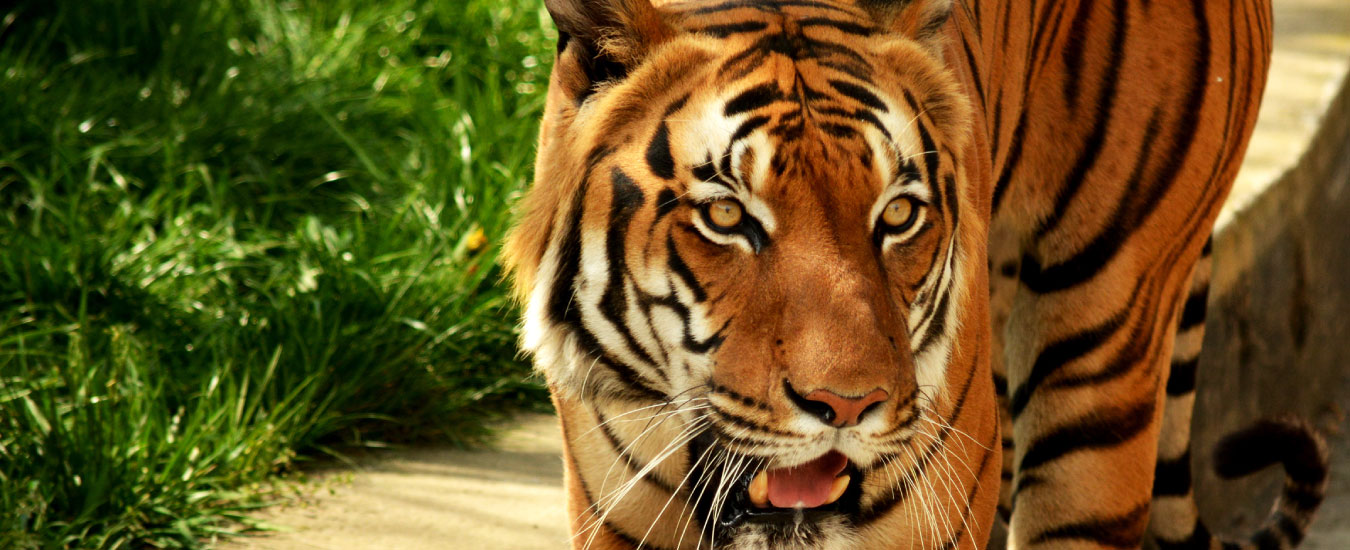 Chinnar Wildlife Sanctuary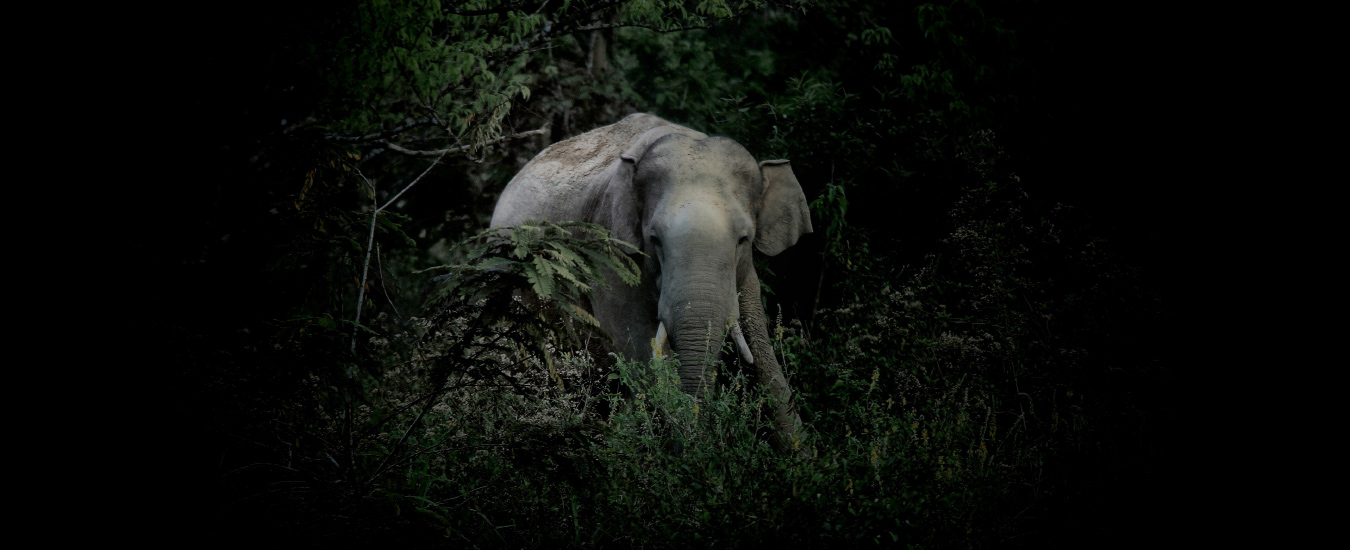 Gudampara Estate Night Safari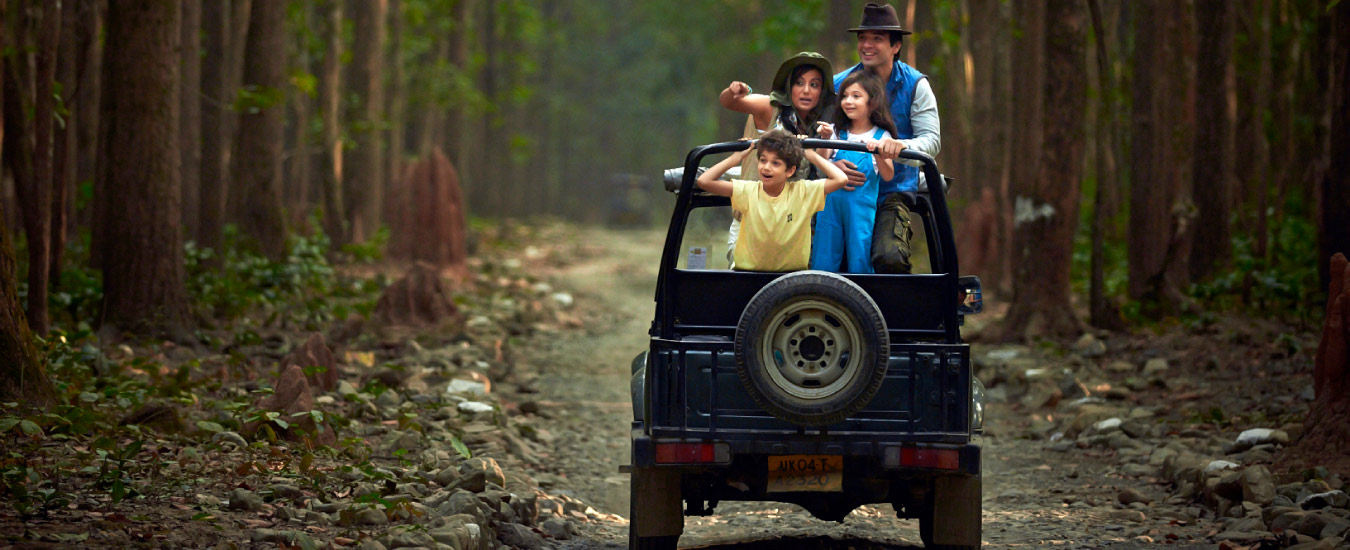 Kolukkumalai Sunrise Jeep Safari with Tea Factory Visit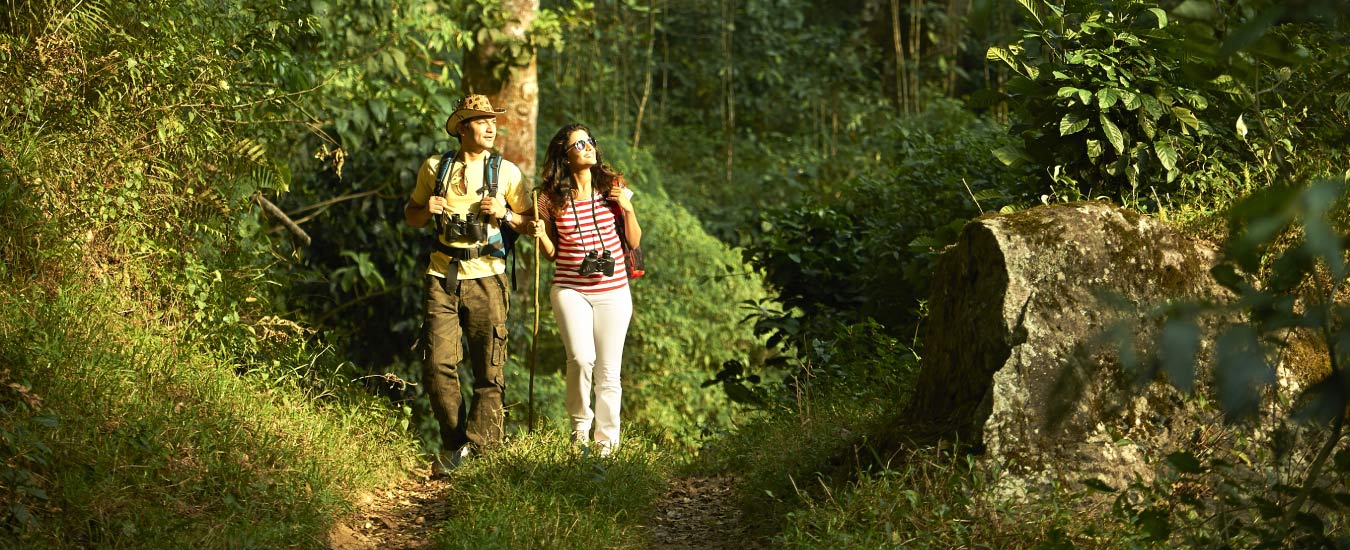 Munnar Nature Tour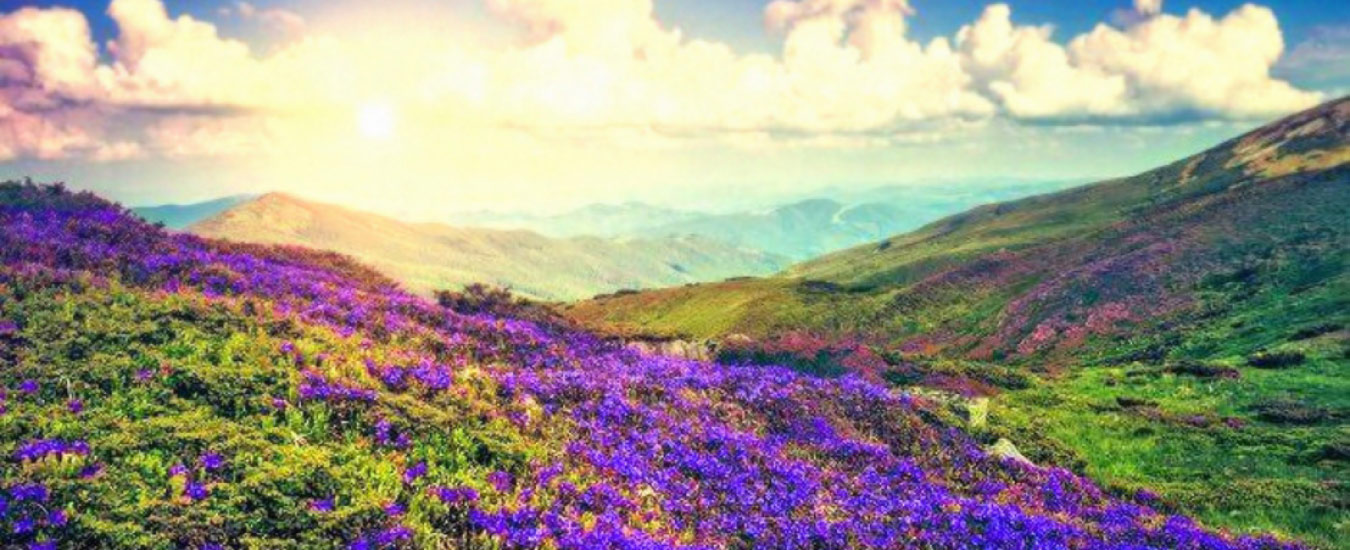 Neelkurunji Flower Blooms (Seasonal)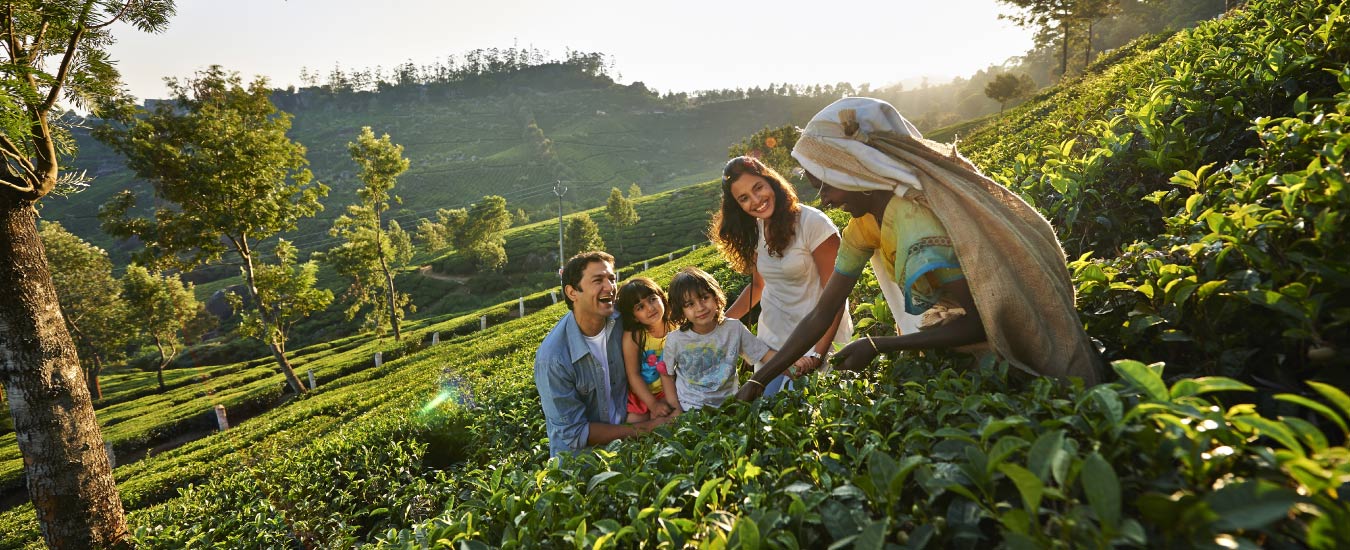 Spice Plantations Tour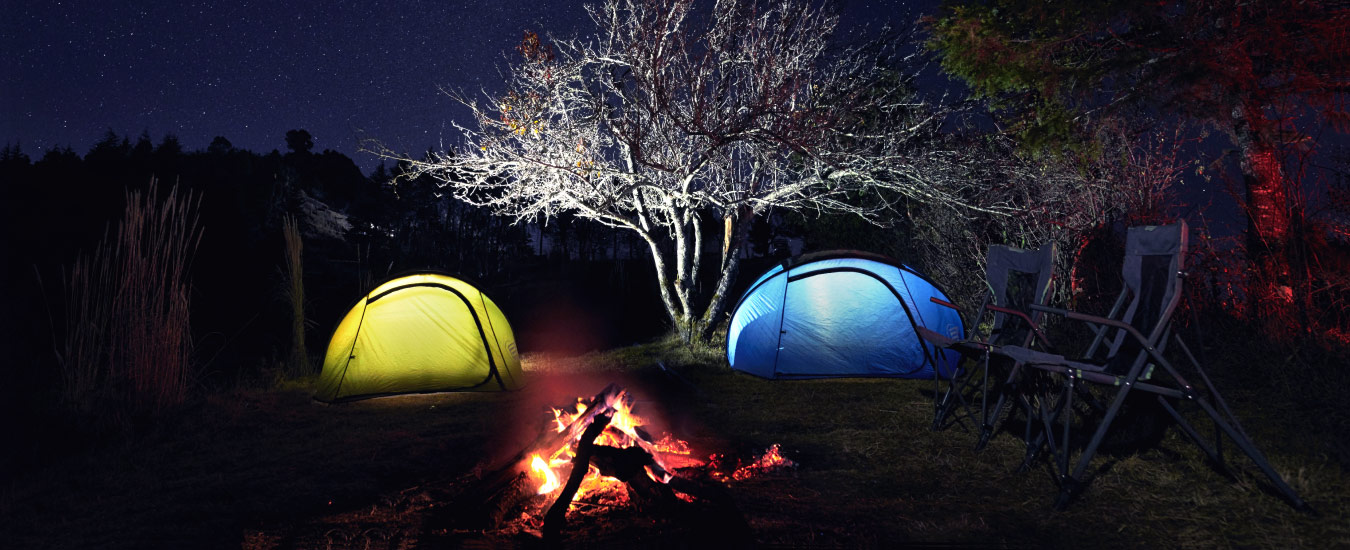 Overnight Camping with Bonfire
Luxurious Amenities
This is where old-world charm marries modern architecture. Where amenities don't just suffice but pamper. Our quaint cottages spell magic and transport you to a different time altogether. Our warm staff provides personalised service, so your smiles multiply. Our in-resort activities evoke the child in you, in unique ways! Kindly note, the amenities mentioned here may vary from resort to resort. Please call our Front Desk before booking.

Parking Facility

Swimming Pool

Souvenir Shop

Laundry Service

Indoor and Outdoor Games

Conference Hall/ Banquet Hall

Children's Play Area

Travel Desk

Wi-Fi in Common Areas

Doctor on Call
Interesting stories of our members
Access 100+ resorts across India and the world, where a universe of experiences opens up for you.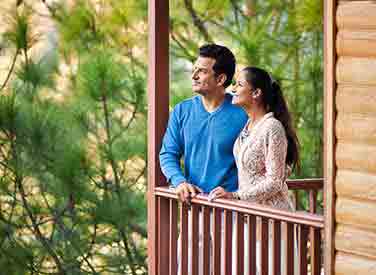 It was like our own personal space to relax in the lap of nature at Binsar Valley.
Venkatesh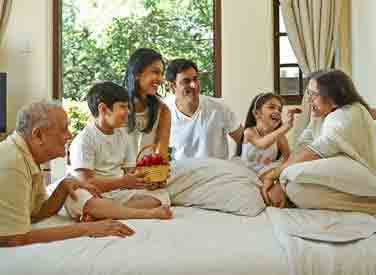 With Club Mahindra, we can holiday at amazing resorts without denting our pocket. There is something fun and exciting for every member of the family at the resorts.
Kiran Oberoi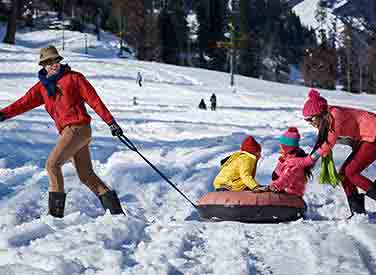 With Club Mahindra, we pay almost the same rate for a holiday in India or abroad and no worries about changing exchange rates. As we plan in advance, we also get good airfare deals.
Aarti Bhalla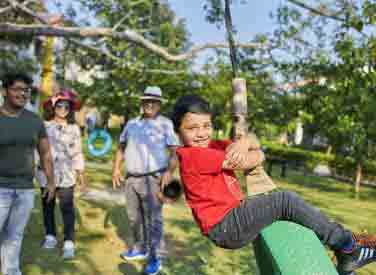 Club Mahindra has actually brought us closer to our children as we now take holidays together regularly and are able to spend quality time together.
Arshi Jain
I felt like a royal during my Rajasthan holiday with Club Mahindra, from experiencing a royal welcome to a royal dinner setting created for us.
Jignesh Shah
FAQs
What are the room amenities at Club Mahindra Munnar?
The room amenities at this resort in Munnar include a sofa-cum-bed, dry kitchenette, tea/coffee maker, microwave, attached bathroom, satellite TV and room heater.
Is parking available at Club Mahindra Munnar resort?
Yes, parking facility is available at Club Mahindra Mount Munnar.
How do I reach Club Mahindra Munnar?
To reach this resort in Munnar, travellers can avail of flights to Cochin International Airport or trains to Kochi or Ernakulam railway station. Furthermore, buses are available from KSRTC.
What are the meal packages available at the Club Mahindra Munnar?
Guests have access to in-house restaurants that offer buffet and à la carte menus. For specific meal packages, please inquire with the resort
What is the transfer service available from Club Mahindra Munnar?
A transfer is available to and from the hotel, however this is at an additional charge. Please contact the resort for the same.
What are the tours available from Club Mahindra Munnar resort?
Following, are the neat resort tours - Gudambara Estate Night Safari, Munnar Nature Tour, Kolukkumalai Sunrise Jeep Safari with Tea Factory Visit, Spice Plantations Tour, Chinnar Wildlife Sanctuary Tour, Jungle Jeep Day Safari and Overnight Camping
What are the different languages spoken by the staff at Club Mahindra Munnar?
The staff at the Munnar resort can speak Malayalam, Tamil, Hindi & English.
What are the top USPs of Club Mahindra Munnar resort?
Club Mahindra Munnar is famed for many things. But perhaps what stands out the most is its location and natural disposition. The resort is set against rolling plains and framed by delightful tea plantations. As far as the eye can see, lush greenery folds.
How many places can you visit in Munnar in one day?
The number of places you visit in one day will depend upon your interests and energy levels. If you're looking for a relaxing time, try minimising sight-seeing to 1 or 2 places a day and enjoy the resort offerings instead. If an action-packed holiday is w
What are some of the places to visit near Club Mahindra Munnar resort?
You'll be in awe with the number of amazing places to visit near Club Mahindra Munnar. Tour magnificent spots such as Periyakanal Waterfalls, Mattupetty Lake, Echo Point, Eravikulam, and Marayoor.
Need assistance in purchasing a plan?
Talk to our Holiday Experts for all queries, handpicked recommendations and tips
Contact us anytime on our whatsapp number+971 563 928272
Call us anytime on our toll free number 866-786-8673
Schedule a call back
Thank you!
Our holiday expert will call you at 11 am today.