Club Mahindra resorts offer delightful stays in the most beautiful parts of the country. The rooms at the resorts provide breath-taking views and are equipped with many luxury amenities. You can also indulge in various adventurous activities like evening entertainment, sports, trekking, etc.
Club Mahindra is a company providing family holiday experiences. The company ensures that all of its properties have entertaining activities for kids as well. By all means, Club Mahindra resorts are kid-friendly resorts.
Let us find out how Club Mahindra resorts are perfect for kids:
- Handling children is not a simple job, especially the younger ones. All Club Mahindra resorts have well-trained staff who can handle an emergency situation.
- The kind of food served at the resort differs from the food at home. Club Mahindra's kid-friendly resorts have restaurants that serve food for everyone.
Immensely kid-friendly Club Mahindra Resort Locations
Children are missing out on open area outdoor activities. Urban kids sure miss out on street adventures. We all know from our childhood that no game is better than to spend time out in nature.
Coorg, Karnataka
Exploring new terrains and working together as a team helps inculcate leadership qualities in children. Club Mahindra Coorg is a kid-friendly resort that organises family treks. It also offers adventure sports like artificial rock climbing and ziplining for kids.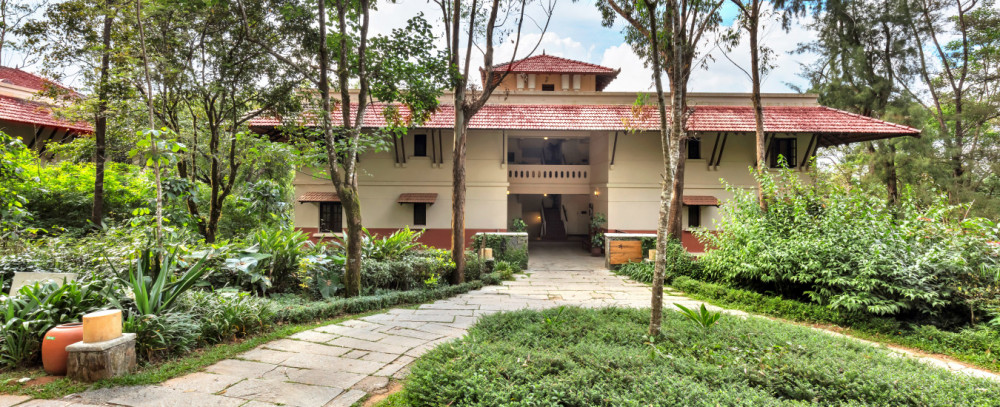 Ashtamudi, Kerala
Club Mahindra Ashtamudi has floating cottages to lull you to sleep. The cottage windows open up to blue waters. You can relax with your family and have a refreshing time. You, along with your kids, can try out bird watching or fishing at the resort.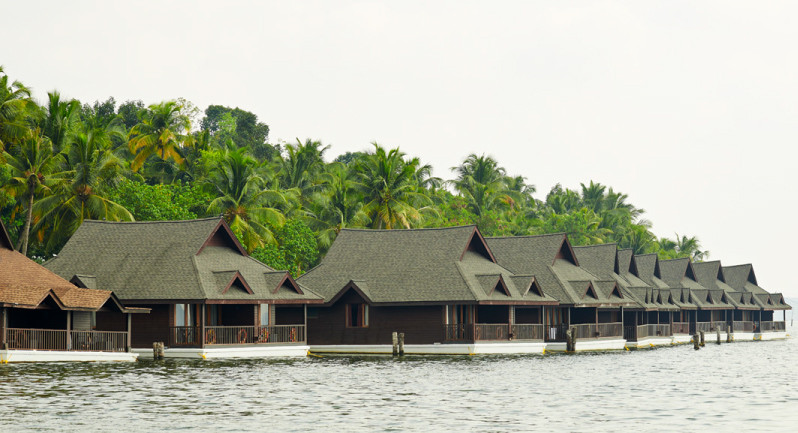 Kid-friendly Activities at Club Mahindra Resorts
Creative Corner: Club Mahindra resorts have a creative corner formed for both kids and parents. Children can unearth their talents or polish them. With craft kits, painting, and hobby kits, children can choose what they like the most and have a wonderfully creative time.
Workshops: Club Mahindra organises many different workshops at its resorts. They are organised for the entire family. One can choose the workshop one wishes to attend in her free time. You have cooking, baking pots, and puppet-making workshops, among others.
Kids Club: The Club Mahindra staff is all equipped and cheerful to take care of your kids for a part of the day. While you unwind and relax, the staff would play with your kids and entertain them. With many children getting together at the Kids Club, your children are bound to have a wonderful time playing and making new friends.
Virtual World: If your kids love video games, they'll love Virtual World. It is the perfect place for them as it has a fantastic collection of video games. Leave your children here to let them be and enjoy by themselves as you indulge in other activities at the resort.
Magic Shows: What child doesn't love magic shows! Club Mahindra organises magic shows for families at its resorts.
Conclusion
With incredible setups and activities for your children, the kids are sure to find their playground and develop their talents and skills. Your kids are sure to have the time of their lives at Club Mahindra's kid-friendly resorts.
About Mahindra Holidays
Mahindra Holidays & Resorts India Limited (MHRIL), India's leading player in the leisure hospitality industry, offers quality family holidays as also stated by Club Mahindra Resort Reviews, primarily through vacation ownership memberships. While Club Mahindra Membership Fees gives you an opportunity to explore your holidays across the world, the other brands offered by the company are – Club Mahindra Resorts Fundays and Svaastha Spa. As on Mar 31, 2019, MHRIL has 100+ resorts across India and abroad and its subsidiary, Holiday Club Resorts Oy, Finland, a leading vacation ownership company in Europe has 33 resorts across Finland, Sweden and Spain. Visit us at www.clubmahindra.com
About Club Mahindra
Mahindra Holidays & Resorts India Ltd. (MHRIL), a part of Leisure and Hospitality sector of the Mahindra Group, offers quality family holidays primarily through vacation ownership memberships and brings to the industry values such as reliability, trust and customer satisfaction. Started in 1996, the company's flagship brand 'Club Mahindra', today has over 250,000 members , who can holiday at 100+ resorts in India and abroad.
JOIN THE CLUB