Beaches are the best holiday destinations ever. And lucky us that India is blessed with a long seashore line. Beach resorts are a perfect place to stay while you take in the beach calm. Relish the ambience of beach resorts as you get in the holiday mood.
Club Mahindra has many beach resorts spread throughout the country. You have beach resorts in Goa, Cochin, Maharashtra, Kerala, Pondicherry, etc. regions. Check out the top 5 Club Mahindra beach resorts you must visit on your next vacation.
Also Read: 4 Best Beaches in India to Visit With Your Loved Ones
Club Mahindra Beach Resorts You Must Visit
Situated on the south-western coast of India, Kerala is truly God's own country. Tourists flock here from all across the globe to be one with the state's unadulterated natural beauty. Beaches with blue waters shine in the glory of sunrise at the 'Queen of the Arabian Sea'. Beaches are one primary attraction in Kerala for their pristine charm and beauty. Cochin in Kerala has many great beaches and beach resorts.
Again, Goa is with no doubt the most prime destination for beach lovers. Beach resorts in Goa are a perfect location to enjoy the beaches at the fullest.  The tiny state has a vast stretch of famous Goan beaches, a couple of which you'll get to know in this piece.
#1. Club Mahindra Cherai, Cochin
Cherai is a small town near Cochin in Kerala. The charming abode in God's own country pockets the sun, sand and sea. Find the heavens at Club Mahindra Cherai as you go on fulfilling your family's every whim.
Have a hearty breakfast as you begin your day. Sit back and enjoy the beach sand or enjoy a houseboat ride with your family. If you are lucky, you might encounter a dancing fish. Enjoy the services at Club Mahindra Cherai beach resort.
You have plenty of things to do in Cherai as well. You can do fishing or go sightseeing, watch the waterfall, or have fun cooking.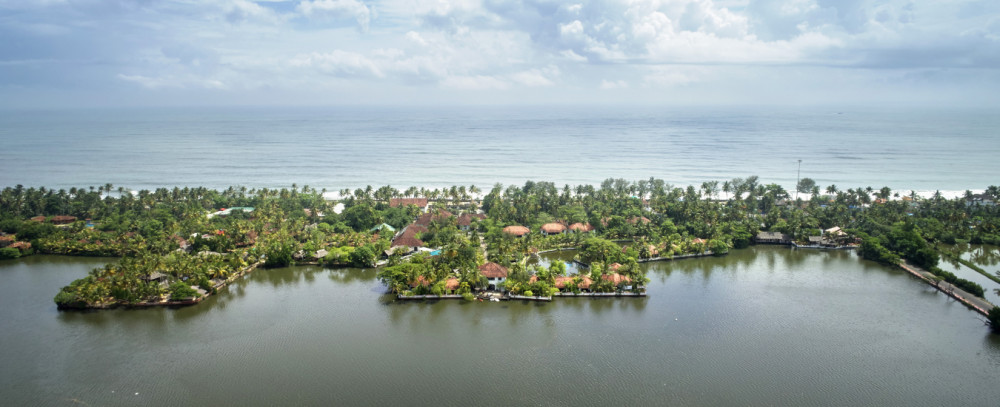 #2. Olive Downtown, Cochin
The beautiful port city of Cochin is where rich traditions blend with the colourful colonial past. Visit this coastal paradise while staying in the heart of the city at the Olive DownTown resort.
Olive DownTown is a Club Mahindra affiliate resort located in the 'Gateway to Kerala'. The resort is located in the city's centre, meaning you can go out in any direction. Enjoy the café, gourmet restaurants, bar and swimming pool at the resort.
Take a simple walk along the historic town. Stroll down the Cherai Beach, explore the historic Kochi Castle or wander around Asia's largest shopping complex.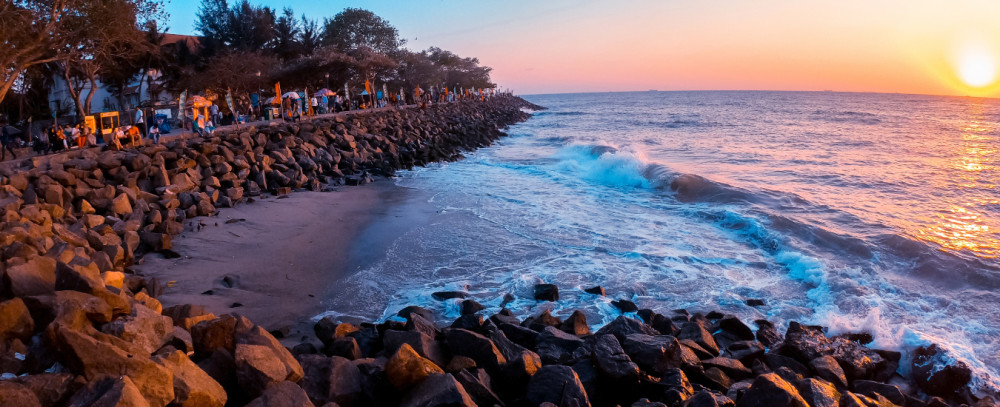 #3. Club Mahindra Varca
Adorned with ivory sea waves and golden sand, Club Mahindra Varca resort in Goa is beautiful. Have a fun-filled day with your family or go for a romantic stroll with your spouse on the sparkling seashore.
Live in the shadow of swaying palm trees as you enjoy your stay at Club Mahindra Varca resort. Cycle on Goa's colour-clad streets on an electric bike. Listen to the cascading Dudhsagar Waterfalls.
Have a romantic candlelight dinner with your partner at the beach. If you like adventures, go scuba-diving. Also, enjoy the mysteries of the night with a Horror Theme Night.
Also Read: Enjoy the Beauty of Backwaters and a Beach at Club Mahindra Cherai Resort in Kerala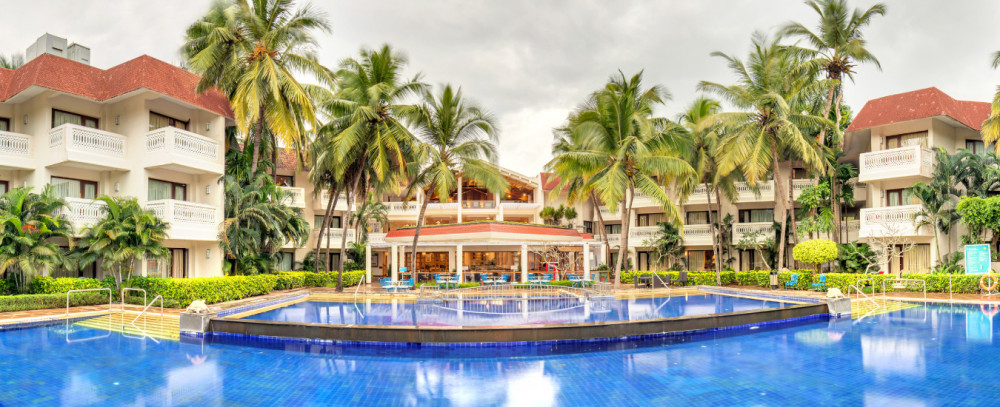 #4. Club Mahindra Acacia Palms
There is no better place than South Goa for a peaceful beach holiday. Situated near Colva Beach, Club Mahindra Acacia Palms is the perfect place for a happy vacation.
Go for a big splash or a sandy stroll at the beach. Enjoy a party by the pool with other families or take part in a game of beach volleyball. Partake in crafting sessions, visit heritage churches, or go on spice farm tours.
South Goa offers many experiences to families. Soak in the many delights as you stay at Club Mahindra Acacia Palms beach resort. Visit museums, churches, amusement parks, flea markets, or shacks to discover Goa. Again, you can always go to the beaches.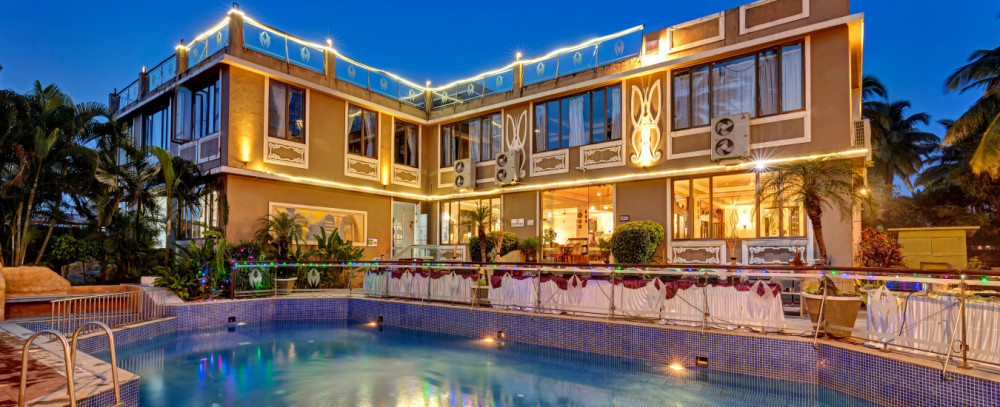 #5. Club Mahindra Puducherry
Pondicherry is a magical place to be for your holiday. The 'Mini France of India' is where an array of experiences awaits your family. Club Mahindra Puducherry is located close to the sea and gives you direct beach access to the beach.
Innumerable trees and lush gardens make the 24 acres of green at Club Mahindra Puducherry beach resort. Enjoy the heart-warming hospitality, pure luxury, and palatable cuisine while at the resort.
Also Read: Plan Your Next Holiday at These Club Mahindra Resorts in Goa
Race with your kids on quad bikes or try out zorbing and archery. Build sandcastles or play with the sea waves, get all the quiet here.

About Mahindra Holidays
Mahindra Holidays & Resorts India Limited (MHRIL), India's leading player in the leisure hospitality industry, offers quality family holidays as also stated by Club Mahindra Resort Reviews, primarily through vacation ownership memberships. While Club Mahindra Membership Fees gives you an opportunity to explore your holidays across the world, the other brands offered by the company are – Club Mahindra Resorts Fundays and Svaastha Spa. As on Mar 31, 2019, MHRIL has 100+ resorts across India and abroad and its subsidiary, Holiday Club Resorts Oy, Finland, a leading vacation ownership company in Europe has 33 resorts across Finland, Sweden and Spain. Visit us at www.clubmahindra.com
About Club Mahindra
Mahindra Holidays & Resorts India Ltd. (MHRIL), a part of Leisure and Hospitality sector of the Mahindra Group, offers quality family holidays primarily through vacation ownership memberships and brings to the industry values such as reliability, trust and customer satisfaction. Started in 1996, the company's flagship brand 'Club Mahindra', today has over 250,000 members , who can holiday at 100+ resorts in India and abroad.
JOIN THE CLUB