Going to a jungle is the closest you can get to nature. And the connection with nature is instantaneous. The cacophony of a jungle swarming with life is incredible. The rustic green and the wet earthy smell can't be felt anywhere else. You have bats, langurs, owls, crickets, bears, leopards, frogs, and deers all together in their natural habitat.
Some things in life can only be experienced like sitting in an open Mahindra jeep in the middle of a thick forest and watching a lion go for its afternoon rounds around the jungle. You can't imagine things like a lone wild elephant charging towards you and strolling back. You ought to watch in real life a massive herd of deer judging you by looking at your vehicle.
Going on an adventure trip to a jungle may mean sacrificing modern comforts. Club Mahindra disagrees with that statement. Club Mahindra has luxury in store for you even when you visit its jungle resorts in India. Lie down on a hammock ahead of your cottage overlooking the river. Experience the soothing rhythmic lapping that calms your every nerve while home-sparrows continue cheeping in your ear. Check out the top 5 Club Mahindra jungle resorts:
The 5 Jungle Resorts to Visit for a Thrilling Holiday Experience
#1 Jungle Resort—Club Mahindra Corbett, Uttarakhand
The lush, dense jungle of Jim Corbett National Park makes Club Mahindra Corbett a unique holiday destination in India. Discover nature's unimaginable treasures and enter into the world of exciting experiences only at Corbett Resort. Majestic and untamed, wild yet divine, experience wild nature the best only at Club Mahindra Corbett.
Club Mahindra Corbett is located on the banks of the Kosi river. The Corbett Resort offers a relaxing ambience and the many activities at the resort bring you close to nature. The nights are exciting with night camps and bonfires that can keep kids entertained. At the same time, you can engage in relaxing massages in the middle of tranquil greenery to get rejuvenated. Satiate yourself with traditional Kumaoni cuisine on your family vacation to Club Mahindra Corbett.
Engage in:
-Breakfast at Machan
-Massage at Svaastha Spa
-Lunch by Kosi River
-Pool activity
-Jim Corbett jungle safari
-Dinner at Barbeque Bay
-Kumaoni folk dance
Learn a tribal dance, watch elephants bathe baby elephants, encounter a tiger, and go on a cycle tour. Pluck vegetables from an organic farm and dine by the Kosi river. Pick among these and more from Club Mahindra Corbett's experiences menu.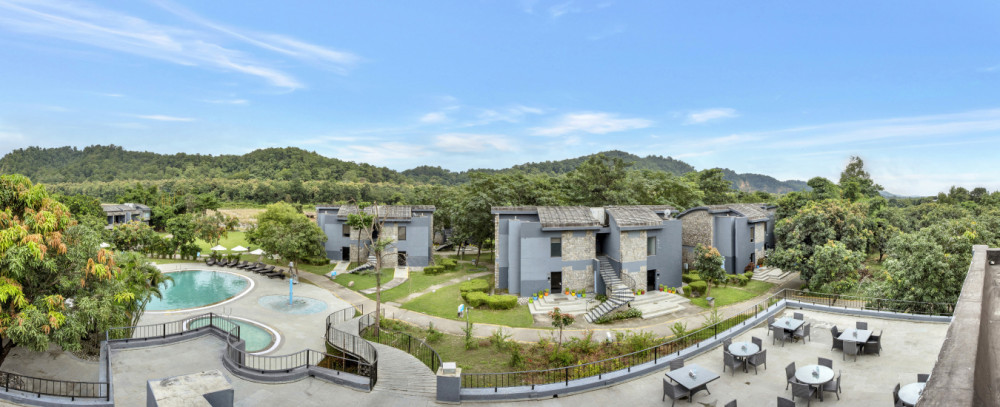 #2 Jungle Resort—Club Mahindra Gir, Gujarat
Enjoy the great outdoors in the mind-boggling Gir Sanctuary. Witness the extraordinary wildlife at Sasan Gir. Club Mahindra Gir offers a perfect stay for an ideal family holiday to make precious moments around the jungle.
There are activities like archery, magic workshops, and aqua zorbing for kids. You can go on a peaceful nature walk, dance at tribal nights, and taste the local culture only at Club Mahindra Gir.
Engage in:
-Breakfast at Machan
-Kathiawadi thali
-Chhakada ride
-Morning jungle safari
-Pool party with family
-Junagadh Fort and Somnath Temple outing
-Gazebo Barbeque dinner night
-Jungle theme night
Let the little ones delight with air hockey matches and art & craft workshops. Before your safari ride, enjoy the bumpy chhakado ride. Get ready cause there are a host of exciting things to do in Gir.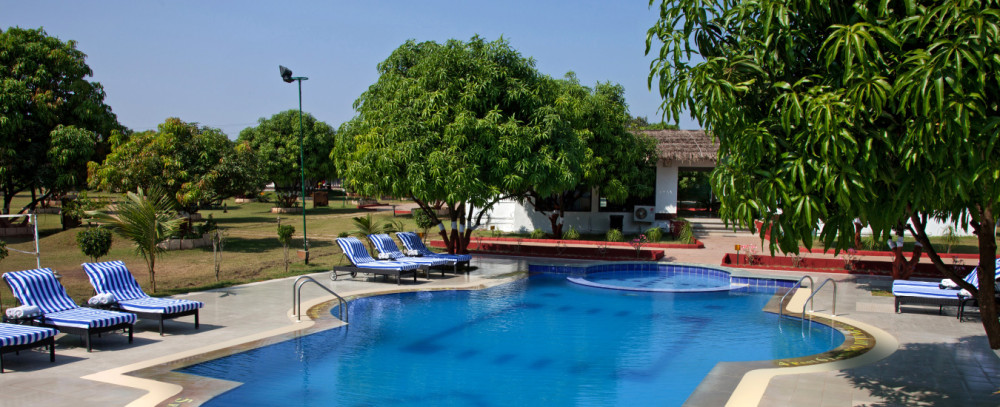 #3 Jungle Resort—Club Mahindra Kanha, MP
Deep into the jungles of Kanha live and rule the majestic tigers. Your Club Mahindra Kanha resort is action-packed. It is where adventure meets luxury as you bask in your luxury tents.
Offerings at Kanha resort are designed to bring out the best in you. It is an opportunity for you and your family to make the most out of your jungle trip. Just follow your heart and begin at the start for a rip-roaring adventure at Club Mahindra Kanha.
Engage in:
-Breakfast at Spice Restaurant
-Low rope activities
-Meal at Organic Garden
-Sumo fight
-Jungle safari
-View from sunset point
-Dinner at Mudhouse
-Amarkantak and Mandala Tour
-Tribal dance
-Svaastha Spa
Experiences at the Kanha resort lead to everything else. Embark on an exciting jungle safari and glimpse the royal tiger. Enjoy living in a luxe tent. Make your family holiday memorable for a lifetime.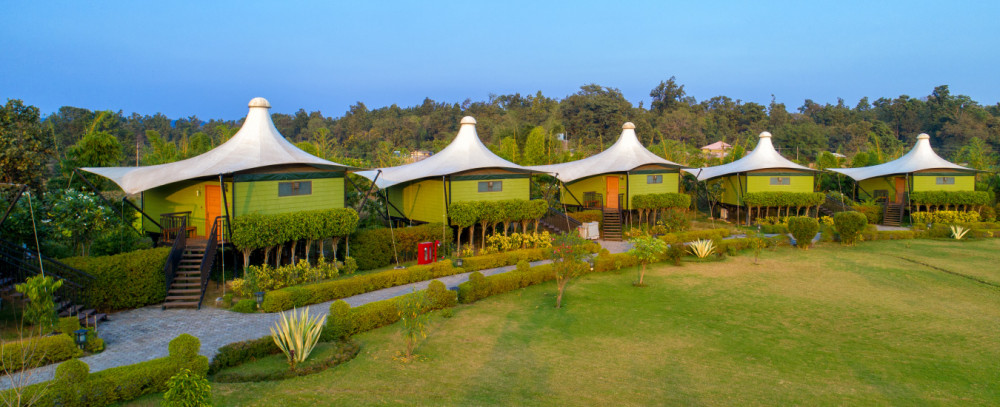 #4 Jungle Resort—Bundela Resort, Bandhavgarh, MP
Let the fleeting bird twitters catch your attention. Let the swaying trees talk to you. Stay alert as you hear the thunderous roar of a tiger. Stay right in the middle of the wilderness and yet safe at Bundela Resort. Explore the intricacies of nature on your next family holiday.
Expect elephants, barking deer, and nilgais at Bandhavgarh National Park. Stride further as you hear the distant roar of a tiger. At the resort, let the kids chase beautiful butterflies as you enjoy the peace.
Engage in:
-Meet big and small wild creatures in the national park
-Stroll in perfectly manicured gardens and witness diverse flora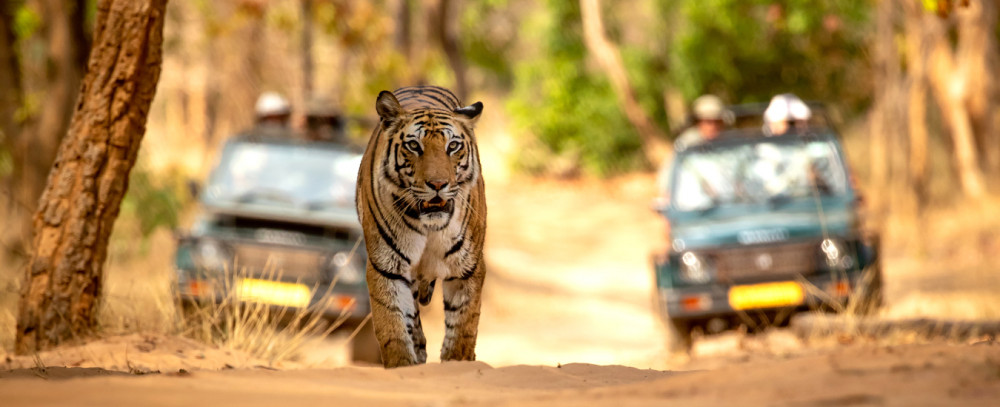 #5 Jungle Resort—Club Mahindra Thekkady, Kerala
Visit a secret land, which is a perfect tribute to Mother Nature. Visit Thekkady in Kerala. The hill station town of Thekkady is home to the famous Periyar Tiger Reserve. Stay at Club Mahindra Thekkady and explore the bountiful treasures of nature.
Spend afternoons boating amongst tree stumps. Experience the thrills of a bamboo raft. Embark on an adventurous safari at Periyar Tiger Reserve. The possibilities for fun are endless at the reserve.
Engage in:
-Boat ride in Periyar Lake
-Periyar Reserve Tiger Safari
-Breakfast Idiyappam at Periyar Room
-Visiting the Ayurveda Museum
Change the way you see nature with the little but unexpected ways at Club Mahindra Thekkady. Take strolls on undulating plains of Vandiperiyar. Visit the majestic Paranthapura Waterfalls.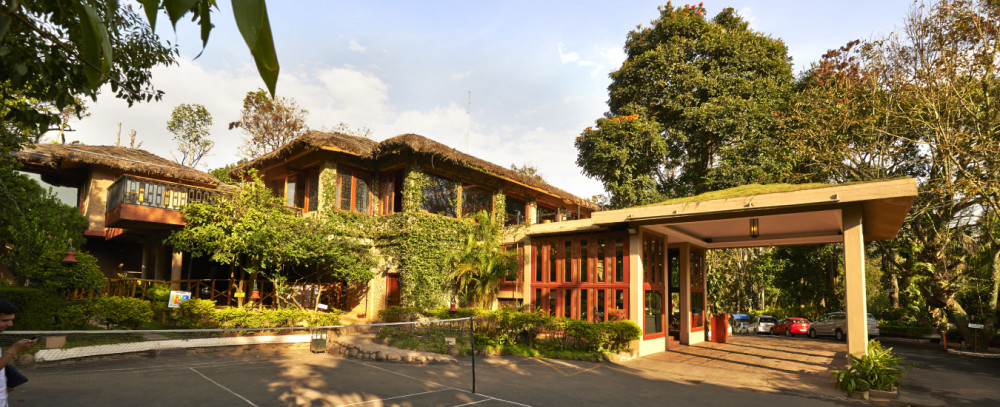 About Mahindra Holidays
Mahindra Holidays & Resorts India Limited (MHRIL), India's leading player in the leisure hospitality industry, offers quality family holidays as also stated by Club Mahindra Resort Reviews, primarily through vacation ownership memberships. While Club Mahindra Membership Fees gives you an opportunity to explore your holidays across the world, the other brands offered by the company are – Club Mahindra Resorts Fundays and Svaastha Spa. As on Mar 31, 2019, MHRIL has 100+ resorts across India and abroad and its subsidiary, Holiday Club Resorts Oy, Finland, a leading vacation ownership company in Europe has 33 resorts across Finland, Sweden and Spain. Visit us at www.clubmahindra.com
About Club Mahindra
Mahindra Holidays & Resorts India Ltd. (MHRIL), a part of Leisure and Hospitality sector of the Mahindra Group, offers quality family holidays primarily through vacation ownership memberships and brings to the industry values such as reliability, trust and customer satisfaction. Started in 1996, the company's flagship brand 'Club Mahindra', today has over 250,000 members , who can holiday at 100+ resorts in India and abroad.
JOIN THE CLUB