Whether you are up for an escape from your daily rut and looking for a relaxing getaway or are newly married and want to go for a romantic honeymoon, hill stations are the perfect vacation destination.
Club Mahindra has many hill resorts spread across the country. Wake up to the panoramic sights of cloudy mountains while you vacation at the hill resorts. The view of breathtaking vistas from the resorts would make you feel you are in nature's lap.
Also Read: Beat the Sultry Mumbai Heat at These Nearby Hill Stations
The 5 Perfect Club Mahindra Hill Resorts
Visit the mélange of beautiful locations, pampering hospitality, and relaxing ambience on your next holiday with Club Mahindra.
#1. Club Mahindra Kandaghat
One thing that differentiates Club Mahindra Kandaghat from all other Himachal Pradesh resorts is its natural beauty. The picturesque hill station near the resort is where hills and valleys create poetry.
Listen to the birds' chirp as you wake up. Breathe in the crisp Himachali air while you absorb the warmth of the sun. Frolic over green grass as you try to scale the majestic mountains and valleys.
The Kandaghat hill resort understands your needs like no other resort. Trek to the nearby valley, try out mask-painting or set off on a treasure hunt with your family at the Kandaghat resort.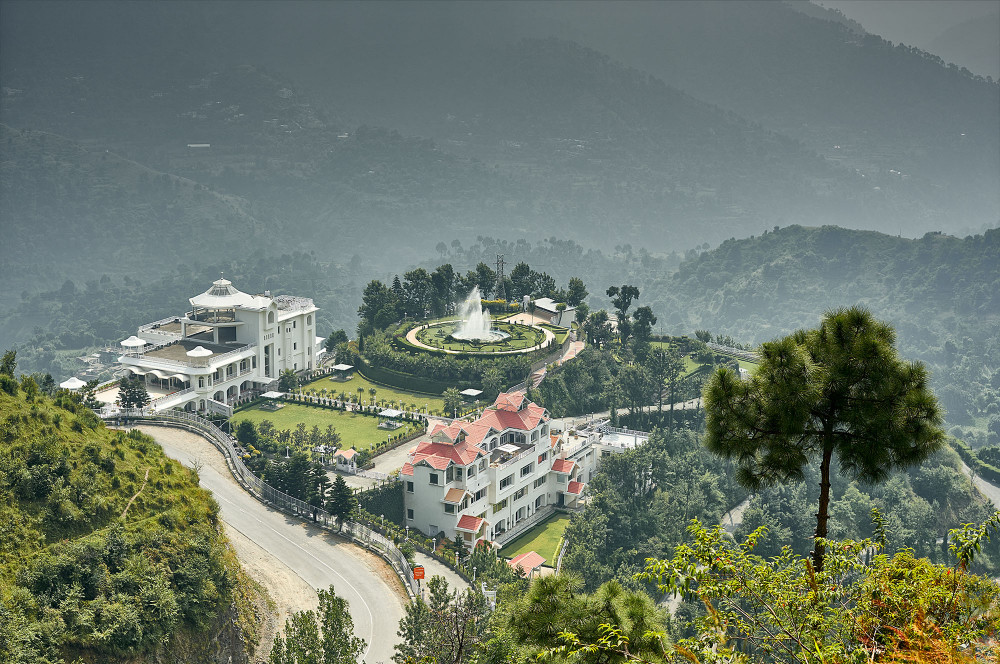 #2. Club Mahindra Mussoorie
Mussoorie is made up of old-world cafes, hidden pathways, and charming streams. Travel to the 'Queen of Hills' and stay at the popular Uttarakhand resort—Club Mahindra Mussoorie. Partake in enriching experiences with your family at the resort.
Let the winding treks mesmerise your family and you. Befriend the warm locals as you take the village tour that tells you tales of the tiny hamlet. Spend a cosy night watching a film with your family.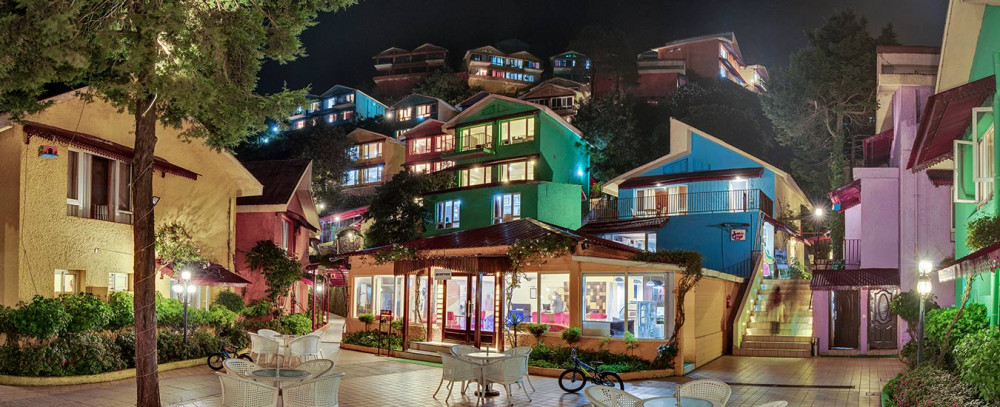 #3. Club Mahindra Danish Villa, Ooty
The lush green landscapes of Ooty are sure to capture your attention. The region also overflows with valleys, hills, and forests. Club Mahindra Danish Villa is located amidst this all.
Begin your day with a nice walk across the property and know what's in store for you. Gulp down a plate of hot Medu Vadas before visiting the still Pykara Lake. Later, stroll through the botanical gardens and then, sit with your loved ones by the music and the bonfire.
Club Mahindra Danish Villa is only 10 minutes away from another Club Mahindra property, Derby Green. So, you can drive down to enjoy more experiences.
Also Read: 5 Hill Stations of South India To Visit With Your Family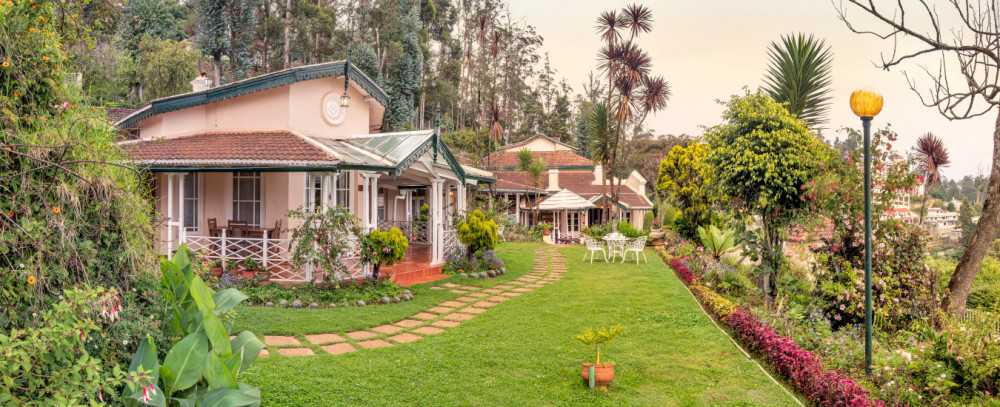 #4. Club Mahindra Gangtok, Sikkim
Club Mahindra Gangtok is situated amidst towering mountains and flower-scented meadows. Located close to the city, the resort offers a calm environment. Watch the clouds hover outside your room, and birds visit your balcony. All in all, experience nature at its best.
Do some mountain cycling amidst the beautiful untouched nature. Enjoy the delicious dumplings as you come back. Enjoy with your family a dinner cooked on a traditional stove. Attend a workshop on magic and learn how to paint rocks only at Club Mahindra Gangtok.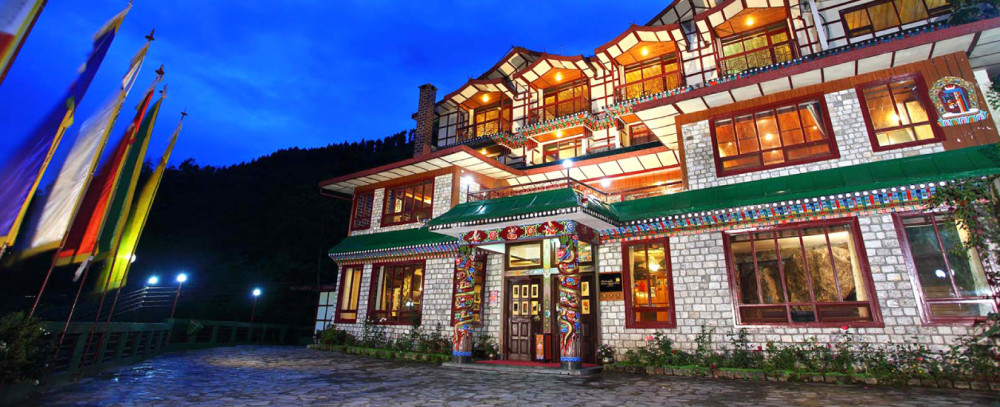 #5. Club Mahindra Munnar
The enchanting holiday destination of Munnar is filled with lush landscapes and endless lagoons. Love, fun, and happiness sure meet amidst the hills and valleys of Munnar.
The Club Mahindra Munnar hill resort will fulfil all your fantasies. Tour a tea plantation, learn how to paint a leaf, and embark on a nature safari to spot the distinctive flora of the region. Recharge with the calm and peace the place has to offer.
Also Read: Top 5 Club Mahindra Adventure Holidays for the Intrepid Traveller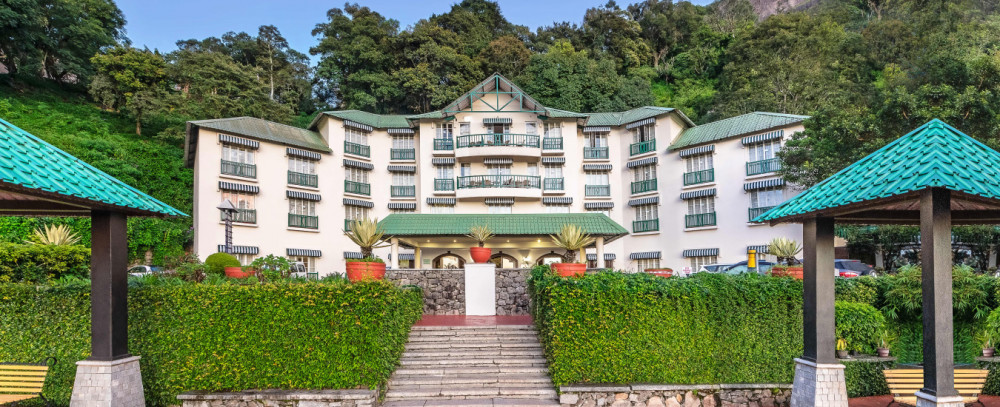 About Mahindra Holidays
Mahindra Holidays & Resorts India Limited (MHRIL), India's leading player in the leisure hospitality industry, offers quality family holidays as also stated by Club Mahindra Resort Reviews, primarily through vacation ownership memberships. While Club Mahindra Membership Fees gives you an opportunity to explore your holidays across the world, the other brands offered by the company are – Club Mahindra Resorts Fundays and Svaastha Spa. As on Mar 31, 2019, MHRIL has 100+ resorts across India and abroad and its subsidiary, Holiday Club Resorts Oy, Finland, a leading vacation ownership company in Europe has 33 resorts across Finland, Sweden and Spain. Visit us at www.clubmahindra.com
About Club Mahindra
Mahindra Holidays & Resorts India Ltd. (MHRIL), a part of Leisure and Hospitality sector of the Mahindra Group, offers quality family holidays primarily through vacation ownership memberships and brings to the industry values such as reliability, trust and customer satisfaction. Started in 1996, the company's flagship brand 'Club Mahindra', today has over 250,000 members , who can holiday at 100+ resorts in India and abroad.
JOIN THE CLUB