No matter where you go in the world, you'll find that summers are associated with vacations. The hottest season of the year is also the most fun season as children have their summer vacations, which makes the season a perfect time to go on a family vacation. There are many cool places to visit in summer in India.
With the now relaxed Covid restrictions, summer is a great time to let the wanderlust in you crept back in. With most international getaways closed or inaccessible, domestic trips like scenic drives or staycations are seeming as novel and luxurious travel options.
India is blessed with many hilly terrains that have a pleasant climate during summers. In a vast country like India, summer means many different things. While summers mean scorching heat in some regions, it is an excellent respite from the cold in other areas. There is mesmerising Manali in the North, magnificent Munnar in the South, and magnolious Mahabaleshwar in the West. Many hill stations are refreshing throughout the year. So yes, there are plenty of options in India for your summer trip.
The top 5 places to visit in summer in 2021
#1. Goa
A great tourist destination throughout the year, Goa is also one of the best places to visit in summer. There is something special about the sunshine state during the summers. While the crowd is the lowest, the beach paradise is unlike any other destination during summers. Also, visiting Goa is the cheapest during summer. So, this summer, visit the golden beaches of Goa, soak up the sun, and sip on your pina colada.
Stay at Club Mahindra Acacia Palms in Madgaon while on a summer vacation in Goa.
#2. Munnar, Kerala
The natural beauty of the Western Ghats in the south Indian state of Kerala is exemplary. And Munnar is one of the famous destinations of the Western Ghats. Counted among the best hill stations in India, Munnar is particularly popular as a summer spot.
Munnar is a hill station that leaves behind the Kerala backwaters and takes you to the hilly points that offer an elevated beauty. Munnar is the perfect vacation spot with green hills, rolls of tea plantations, and an amazing summer climate.
One of the best places to visit in summer, Munnar has tourist attractions like the Tea Museum, tea plantations, and temples. Also, go boating on lakes, hike high to see waterfalls, ride mountain bikes, and live in tree huts in Munnar. You can visit Munnar from March through June. Stay at Club Mahindra Munnar while holidaying in Munnar.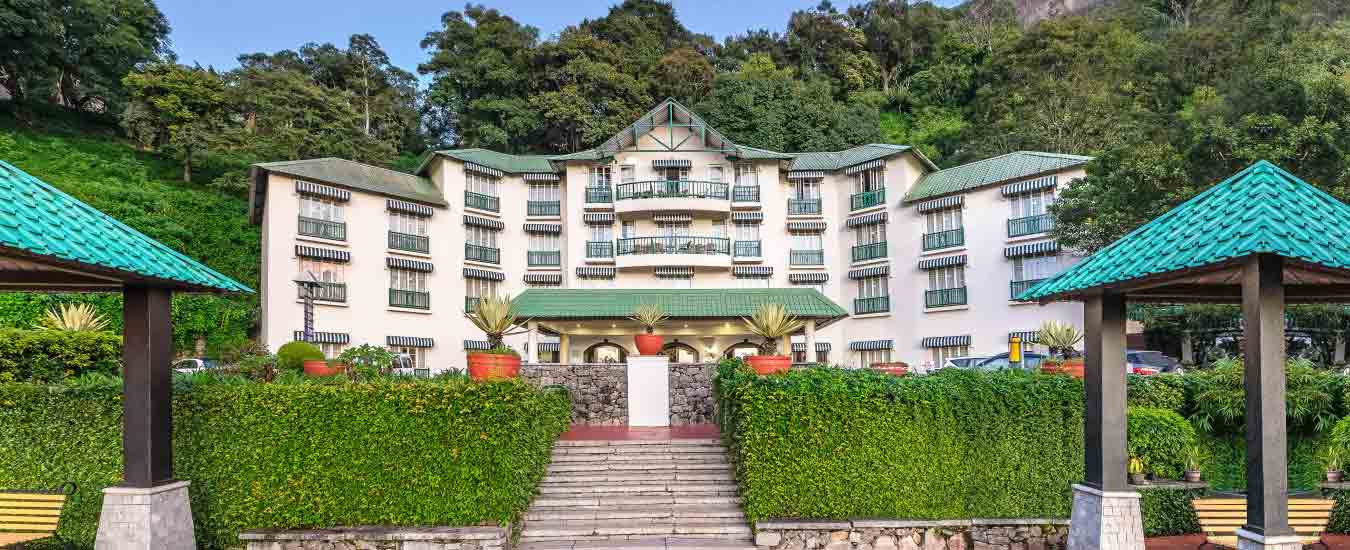 #3. Mussoorie, Dehradun, Uttarakhand
Within Dehradun—a top-rated summer destination lies the quaint town of Mussoorie that attracts many tourists during summers. The idyllic resorts of Mussoorie and the town's climate make it one of the best summer holiday destinations in 2021 in the country.
Lush green hills, mesmerising views of Shivalik ranges and Doon Valley, and varied flora and fauna attract large flocks of tourists to Mussoorie. Visit natural attractions like Kempty Falls, hike to Gun Hill, shop at The Mall, experience ropeway on the second highest peak of the town, and come close to the town's culture by observing Himalayan art and handicrafts while at Mussoorie. Stay at Club Mahindra Mussoorie in Uttarakhand.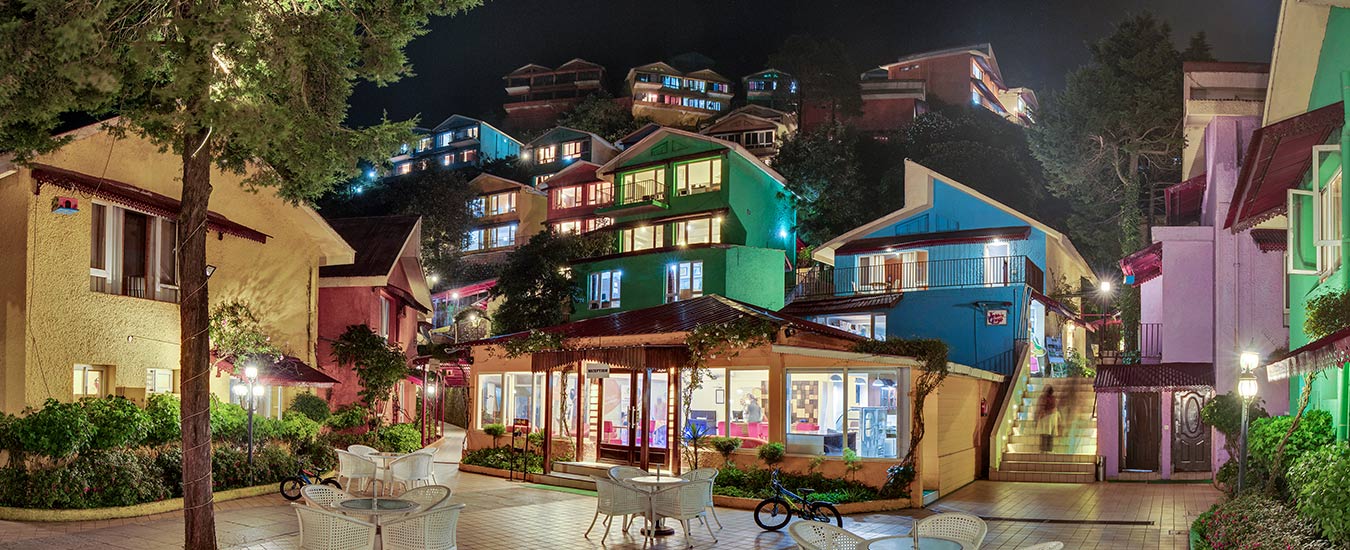 #4. Ooty, Tamil Nadu
The 'Queen of Hill Stations' is another one of the best places to visit in summer. Located in the Nilgiri Mountains, Ooty can be seen within two to three days. Get on the toy train to watch its beautiful surroundings. It is an ideal destination for a short weekend trip. The best time to visit Ooty is from April through June. Visit places like Emerald Lake, Deer Park, Ooty Lake, Doddabetta Peak, Kalhatty Waterfalls, St Stephen's Church, Avalanche Lake, etc. Stay at Club Mahindra Derby Green in Ooty.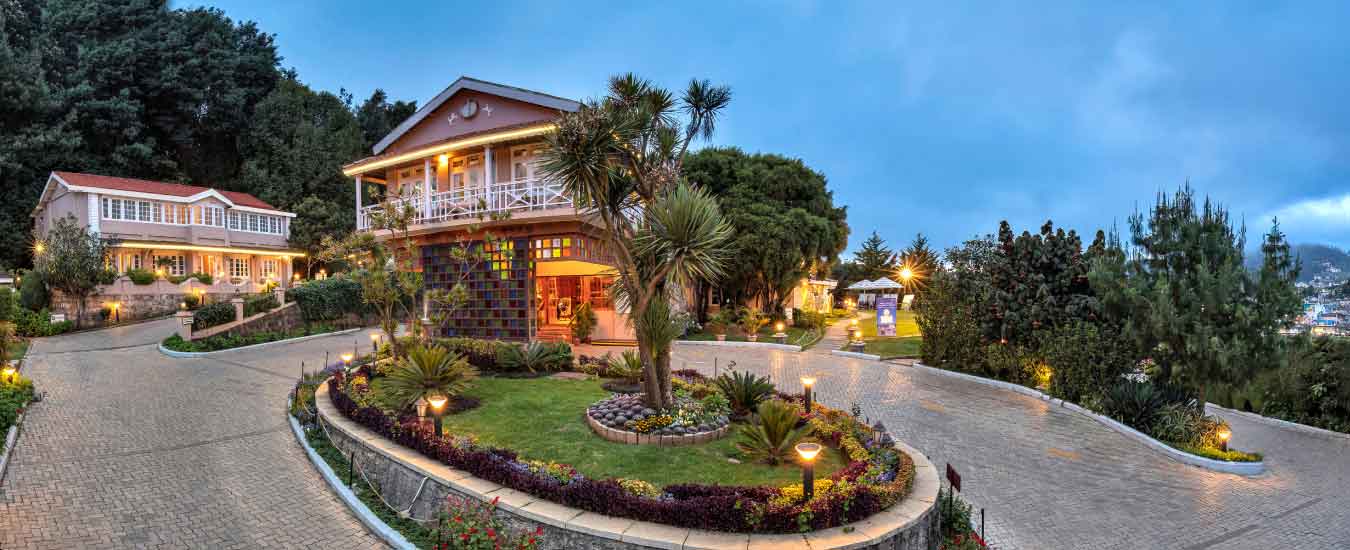 #5. Coorg, Karnataka
Coorg or Madikeri is a famous hill station and one of the best places to visit in summer in 2021. Known for its scenic beauty, Coorg offers breathtaking views of majestic mountains and beautiful valleys.
Apart from its mist-covered mountains, Coorg is also known for its spices and waterfalls. The lowlands of South India are hot during summers, and so an escape into the hills of Coorg is the best way to beat the heat.
Coorg is the perfect place to visit in summer where you can make unforgettable memories with your family. Bathe elephants at a sanctuary, climb up trekking routes and see famous waterfalls, drink filter coffees, and pick up fresh spices for your kitchen back home while in Coorg.
Visit places like Unchali Falls, Omkareshwar Temple, Cauvery River, Irupu Falls, etc., in Coorg. Relax, recuperate, and rejuvenate in Coorg on your next summer vacation. Stay at Club Mahindra Madikeri in Coorg.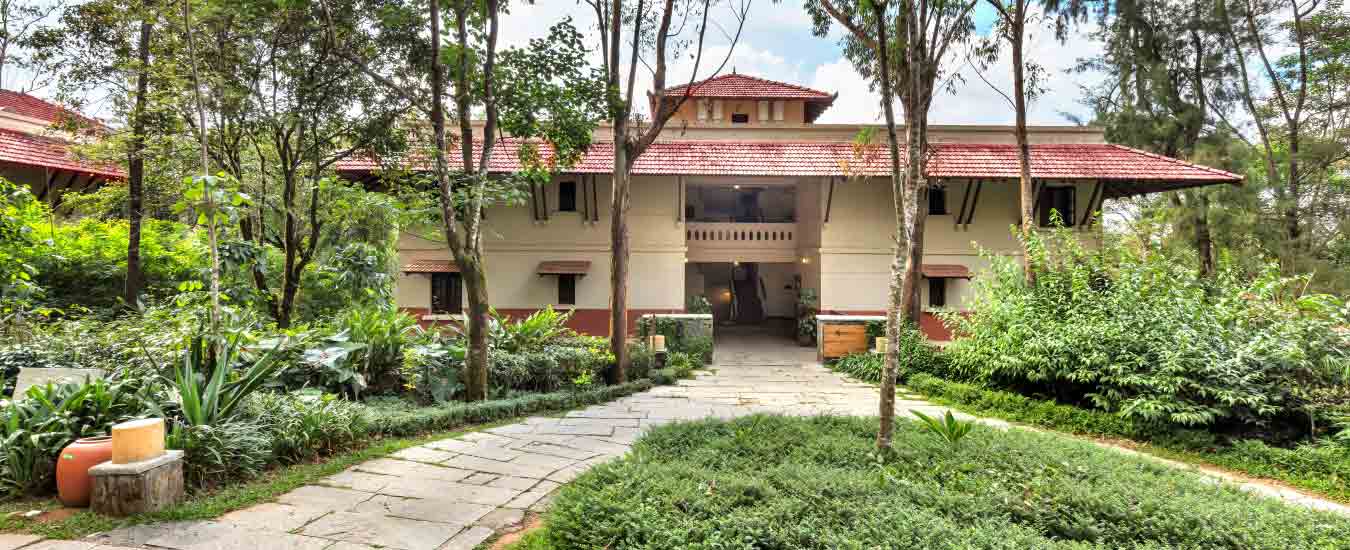 Conclusion
The summer season thus offers many opportunities for pleasant vacations in India. Choose the best place and resort and have a relaxed and safe holiday with Club Mahindra.
About Mahindra Holidays
Mahindra Holidays & Resorts India Limited (MHRIL), India's leading player in the leisure hospitality industry, offers quality family holidays as also stated by Club Mahindra Resort Reviews, primarily through vacation ownership memberships. While Club Mahindra Membership Fees gives you an opportunity to explore your holidays across the world, the other brands offered by the company are – Club Mahindra Resorts Fundays and Svaastha Spa. As on Mar 31, 2019, MHRIL has 100+ resorts across India and abroad and its subsidiary, Holiday Club Resorts Oy, Finland, a leading vacation ownership company in Europe has 33 resorts across Finland, Sweden and Spain. Visit us at www.clubmahindra.com
About Club Mahindra
Mahindra Holidays & Resorts India Ltd. (MHRIL), a part of Leisure and Hospitality sector of the Mahindra Group, offers quality family holidays primarily through vacation ownership memberships and brings to the industry values such as reliability, trust and customer satisfaction. Started in 1996, the company's flagship brand 'Club Mahindra', today has over 250,000 members , who can holiday at 100+ resorts in India and abroad.
JOIN THE CLUB