Video
Don't you just wish you could hit the snooze button on that team meeting? After spending months in lockdown and working from home, a break is much needed. But given the workload, vacation seems difficult. So, how about you take a workcation? Take a look at the COVID-safe resorts near Bangalore:
#1 Club Mahindra Madikeri Resort, Coorg
Surround yourself with lush greenery as you start your everyday during the workcation at Club Mahindra Madikeri resort in Coorg. The aroma of coffee lingering in the air will keep you refreshed and energised all day long!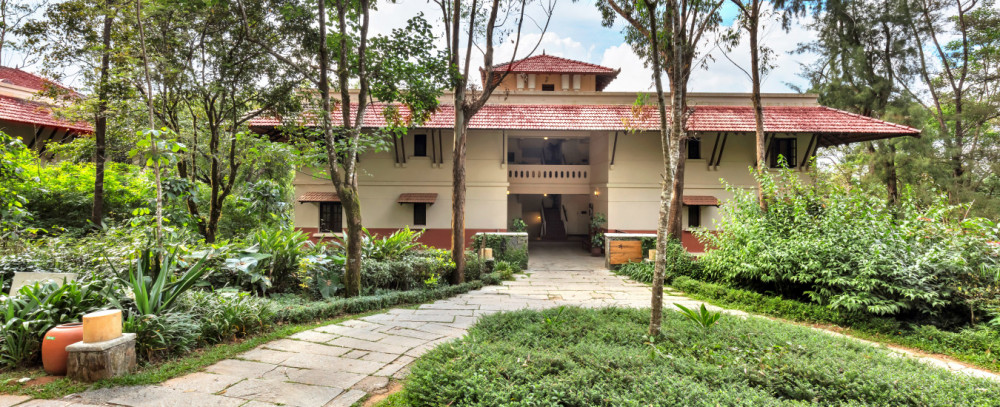 #2 Club Mahindra Puducherry Resort, Pondicherry
Considered as the 'French haven in India', Pondicherry poses as a great option for a workcation. While staying at the Club Mahindra Puducherry resort, you can find a spot on the beach and do your work while enjoying the sun on your skin and the calming sound of the waves to keep you company. In your free time, step outside and take in the fascinating Franco-Tamilian culture of Pondicherry while snacking on freshly baked French goods.

#3 Club Mahindra Thekkady Resort, Thekkady
Love a good cup of coffee to go with your office work? Head to Club Mahindra Thekkady Resort for a workcation where you can enjoy all the fresh coffee you want! When you want to take a break from work and spend some quality time with your loved ones, head to the famous Periyar Tiger Reserve for a jungle safari and more nature-related adventures.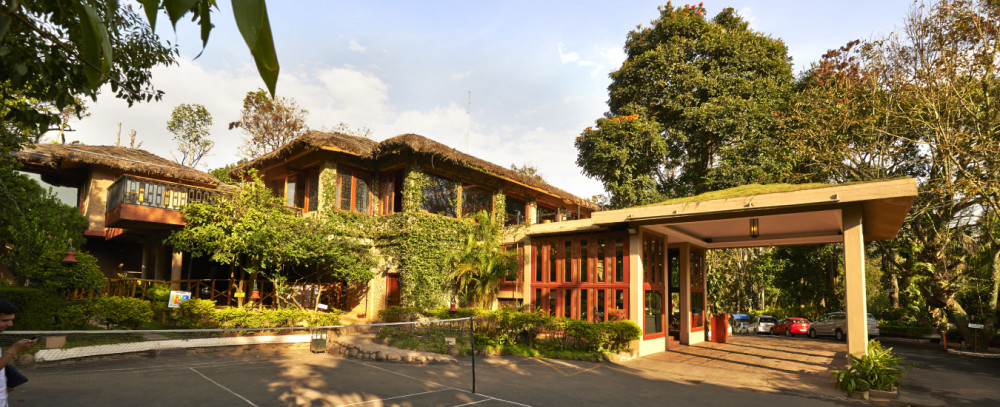 #4 Club Mahindra Munnar Resort, Munnar
The rolling hills and valleys can be the perfect backdrop for your virtual meetings while staying at this Munnar resort! This can be the much-needed change of scenery you have been looking out for. Take a tour of the tea plantations or explore the local flavours that Munnar has to offer during your free time.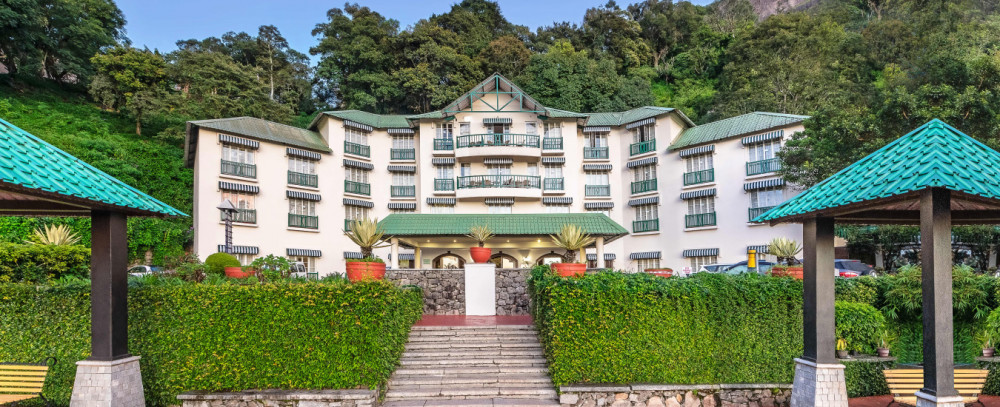 #5 Club Mahindra Poovar Resort, Thiruvananthapuram
The warm and homely atmosphere at the Club Mahindra Poovar resort is perfect for  you to feel welcomed and get the creative juices flowing for work. When you want to completely relax, book an Ayurvedic massage session at the Svaastha Spa. If an adventure is what you seek, then a trip to the Neyyar Wildlife Sanctuary is a must.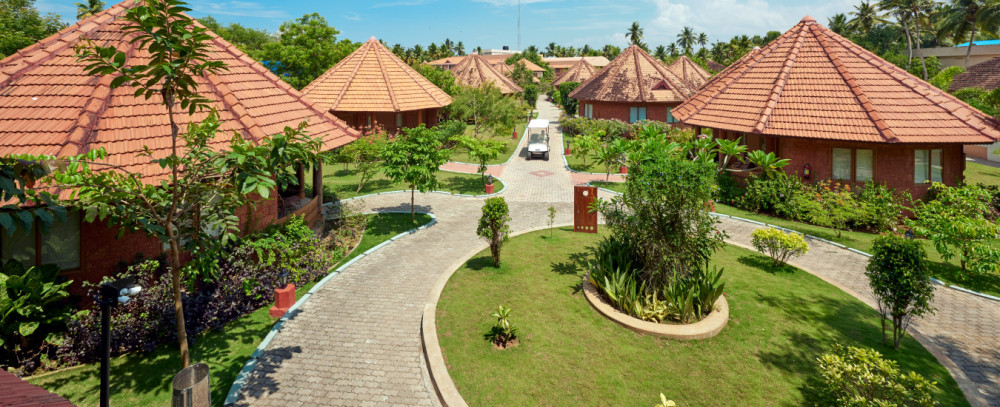 #6 Club Mahindra Virajpet Resort, Coorg
Make yourself comfortable in the spacious rooms and get working with a refreshed zeal in this resort in Virajpet. Watch how the lush greenery surrounding you boosts your productivity and makes your workcation a fruitful one. Also, when in Coorg, a few local meals are a must!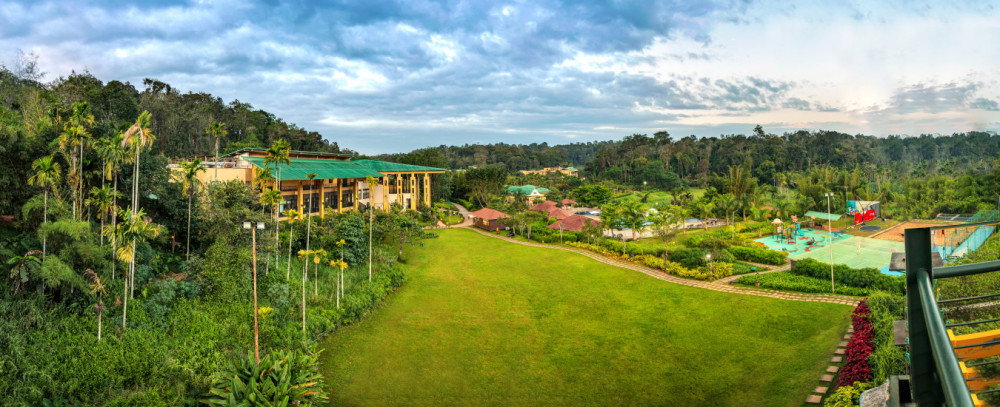 #7 Club Mahindra Cherai Beach Resort, Kochi
Waking up every morning to the serene view of the sandy beaches - sounds amazing, right? Quite the dreamy workcation to look forward to when you choose the Club Mahindra Cherai Beach resort! Also, what is a visit to Kochi if you don't go watch the Chinese fishing nets in action?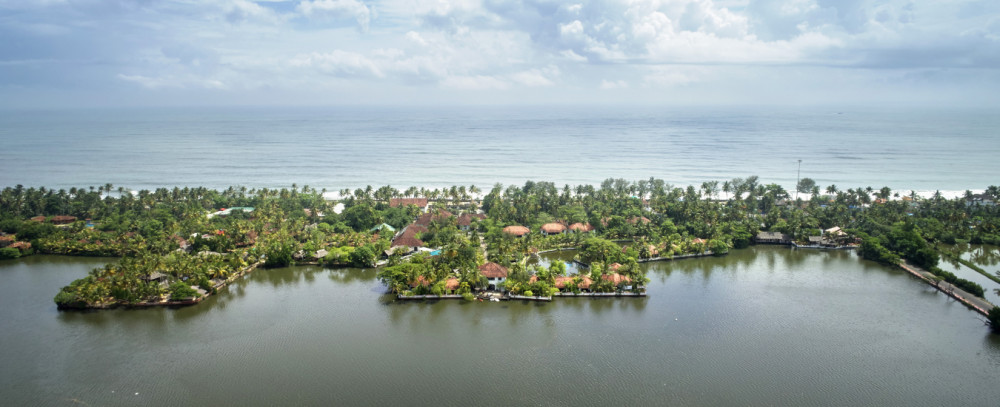 Club Mahindra has partnered with Bureau Veritas to make sure that every part of a Club Mahindra is check and carefully sanitised for guests to have a #CMSafeStay. Now you can #TravelWithConfidence and have a splendid workcation at any of these amazing COVID-safe resorts near Bangalore!
Club Mahindra endeavours to make your holiday as special as possible. It is renowned for its generous hospitality and services. Club Mahindra Membership comes with some great offers! There are various membership plans so you can choose the one that suits you best. You can opt for EMI payments which start as low as Rs. 4,303. What's more, you will be gaining access to 100+ resorts and 500+ unique experiences. Now, doesn't that sound like something you would want to be a part of?
About Club Mahindra
Mahindra Holidays & Resorts India Ltd. (MHRIL), a part of Leisure and Hospitality sector of the Mahindra Group, offers quality family holidays primarily through vacation ownership memberships and brings to the industry values such as reliability, trust and customer satisfaction. Started in 1996, the company's flagship brand 'Club Mahindra', today has over 250,000 members , who can holiday at 100+ resorts in India and abroad.
JOIN THE CLUB