Video
Exhausted of sitting at home, looking at a screen all day? Work got you blurring lines between personal and professional lives? It's time you take a well-deserved workcation.
It is the perfect combination of work and vacation where a change of environment can bring much needed productivity in your work. If you are staying in the capital city, #TravelWithConfidence to any of these incredible COVID-safe resorts near Delhi for a workcation:
#1 Club Mahindra Kandaghat Resort, Shimla
Club Mahindra Kandaghat resort is one of the top choices to consider for a workcation. Whether you travel by road or train, you are in for a spellbinding journey through nature. After a morning of intense office work you can have a relaxing session at Svaastha Spa followed by an authentic Himachali thali for lunch.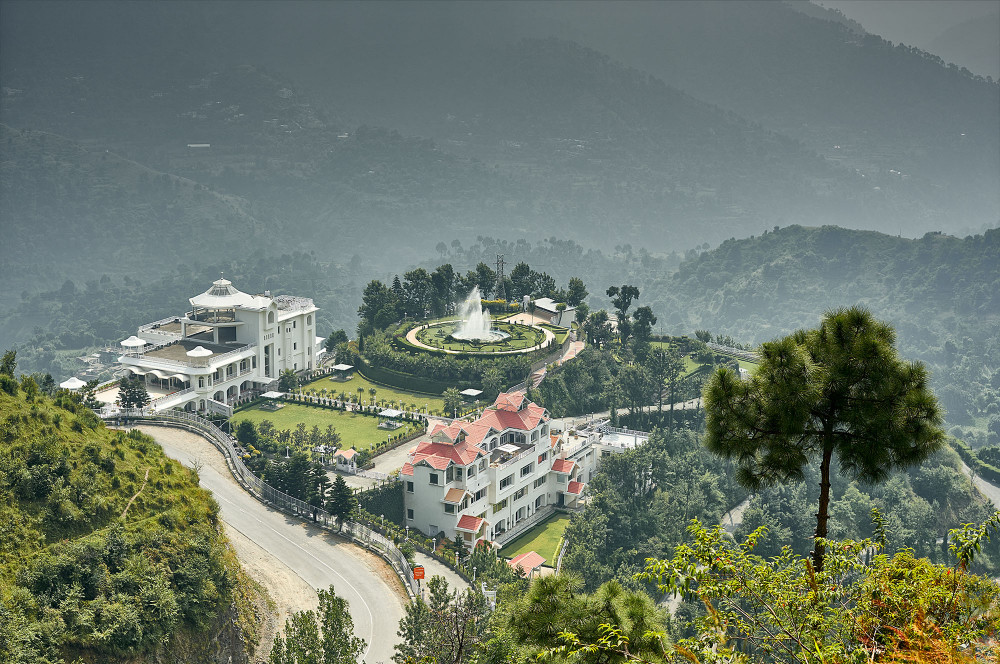 #2 Club Mahindra Corbett Resort, Uttarakhand
Uttarakhand recently made inter-state travelling a lot more easier with the removal of the e-pass and COVID-19 negative reports. This makes it so much easier to travel to this Club Mahindra resort in Corbett for a peaceful workcation. The resort is situated on the banks of river Kosi, providing a peaceful ambience that brings you closer to nature.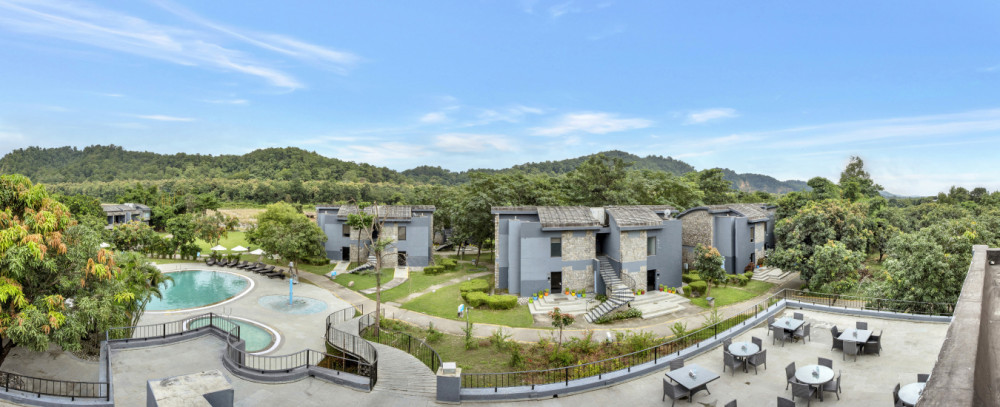 #3 Club Mahindra Pristine Peaks Resort, Naldehra
While staying at Club Mahindra Pristine Peaks Naldehra resort, you will find yourself to be physically and mentally at peace. Surrounded by pine, cedar and birch trees, you will find yourself immersed in a  completely different environment.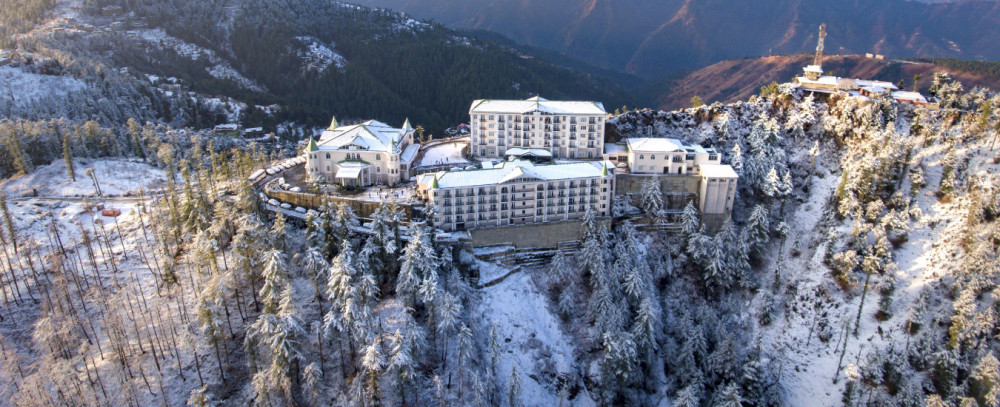 #4 Club Mahindra Binsar Villa Resort, Uttarakhand
Have you ever wanted to stay in a treehouse? At Club Mahindra Binsar Villa Resort, opt to stay amidst the treetops and enjoy the panoramic views of nature while working. Breathe in the cool, clean air, soak in the stunning views and spend your free time relishing the local food of Uttarakhand.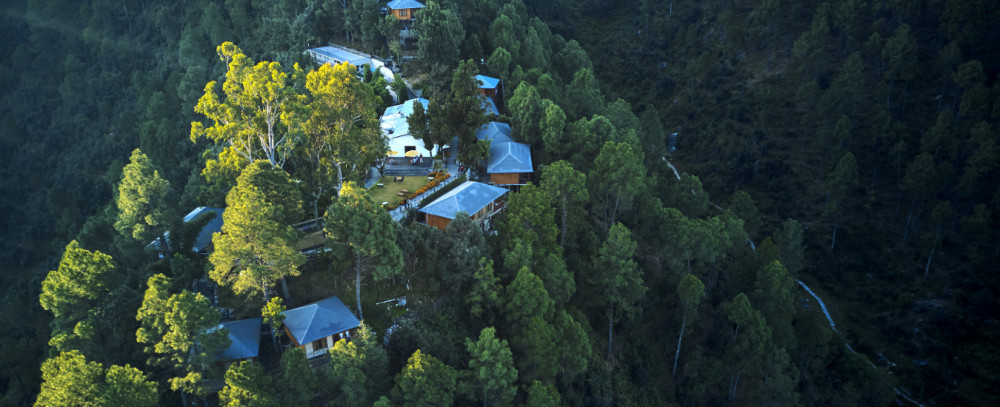 #5 Club Mahindra Kanatal Resort, Uttarakhand
The quaint town and its resorts in Uttarakhand has something to offer to every kind of holiday-maker. For those on a workcation, the Club Mahindra Kanatal resort is a great choice. The resort also has a spa where you can unwind with ayurvedic treatments and massages at the Svaastha Spa.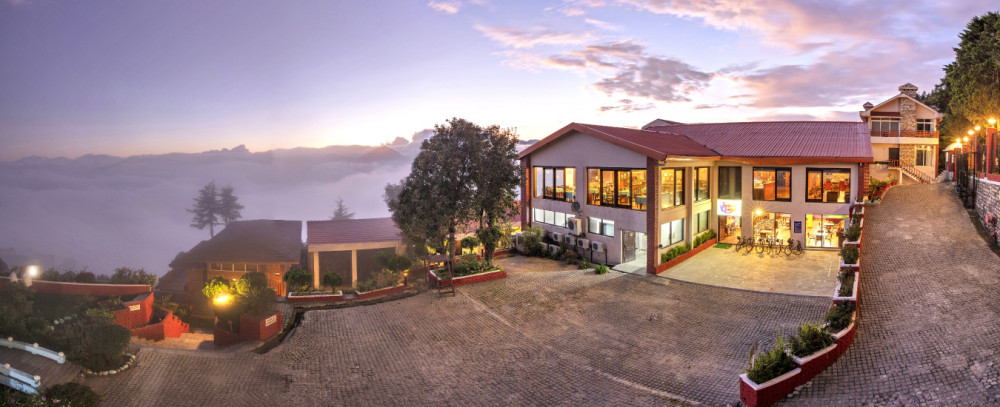 #6 Club Mahindra Naukuchiatal Resort, Uttarakhand
Naukuchiatal has to be one of the most serene and picturesque holiday destinations in India and has some of the most gorgeous resorts in Uttarakhand. The accommodations at this Club Mahindra Naukuchiatal resort are the perfect combination of cosy and luxurious and give you a very homely feeling. For those who prefer staying indoors, there is the option of getting massages at the Svaastha Spa.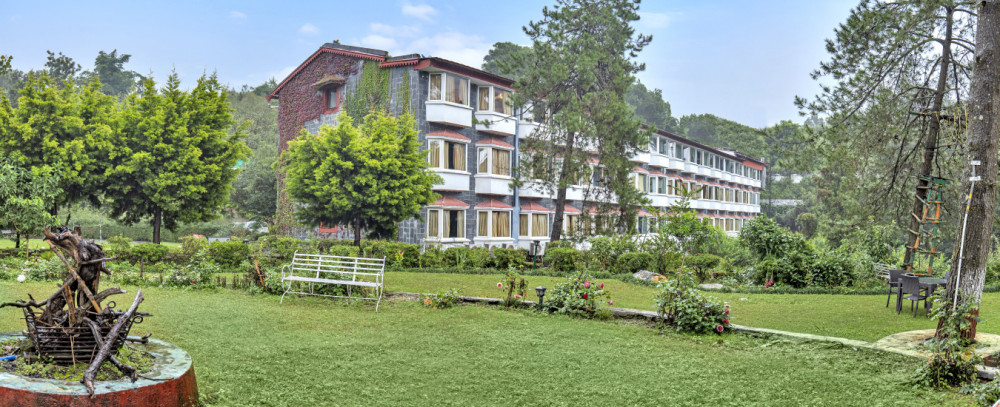 If you are looking to venture a little further away for your workcation, there is Club Mahindra Kumbhalgarh Resort and Club Mahindra Udaipur Resort in Rajasthan for you to consider.
When it comes to resort safety, Club Mahindra is ensuring that its guests have nothing to worry about. Travelling during a pandemic requires researching a COVID-safe resort option for you and your loved ones. Every part of every Club Mahindra resort is meticulously clean for you to #TravelWithConfidence and have a #CMSafeStay.
Club Mahindra endeavours to make your holiday as special as possible. It is renowned for its generous hospitality and services. Club Mahindra Membership comes with some great offers! There are various membership plans so you can choose the one that suits you best. You can opt for EMI payments which start as low as Rs. 4,303. What's more, you will be gaining access to 100+ resorts and 500+ unique experiences. Now, doesn't that sound like something you would want to be a part of?
About Club Mahindra
Mahindra Holidays & Resorts India Ltd. (MHRIL), a part of Leisure and Hospitality sector of the Mahindra Group, offers quality family holidays primarily through vacation ownership memberships and brings to the industry values such as reliability, trust and customer satisfaction. Started in 1996, the company's flagship brand 'Club Mahindra', today has over 250,000 members , who can holiday at 100+ resorts in India and abroad.
JOIN THE CLUB