Video
We know exactly what you are thinking - you cannot wait to end that video conference call and start researching holiday locations instead of researching work-related topics. But your work calls for your attention. But how about switching things up and taking that holiday without compromising on your work? A workcation seems like the perfect solution!
While Club Mahindra may not currently have any resorts in Pune, you can check out these nearby COVID-safe resorts near Pune:
#1 Club Mahindra Sherwood Resort, Mahabaleshwar
It's only three hours away from Pune and an ideal place for your vacation. Mahabaleshwar is one of the popular hill stations and its tranquil ambience stands out as one of the best qualities to have a productive workcation. Dedicate your free time for indulging in nature-related activities such as hiking, trekking, going strawberry-picking or enjoying a lakeside picnic. You will really enjoy your stay at Sherwood resort!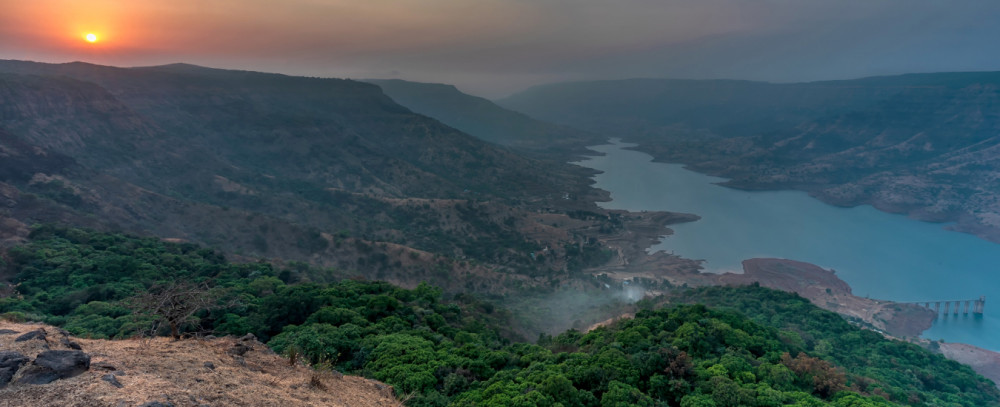 #2 Club Mahindra Varca Resort, Goa
Lacking Vitamin Sea? In that case, you need to head to Varca Beach Resort, Goa right away! Enjoy your workcation with the view of the sandy beaches and the vast expanse of the sea in front of you. Also, when in Goa, enjoying the seafood and trying the water sports are a must!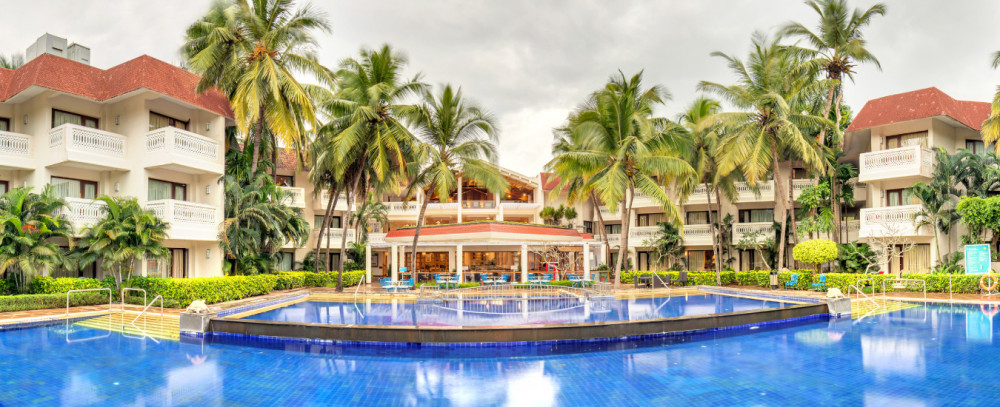 #3 Club Mahindra Hatgad Resort, Nashik
Hatgad is not such a popular hill station but that's why it works in your favour when deciding where to go for a workcation. Club Mahindra Hatgad resort perfect for family holidays where you don't want to enjoy the peace and quiet rather get mixed into the crowds.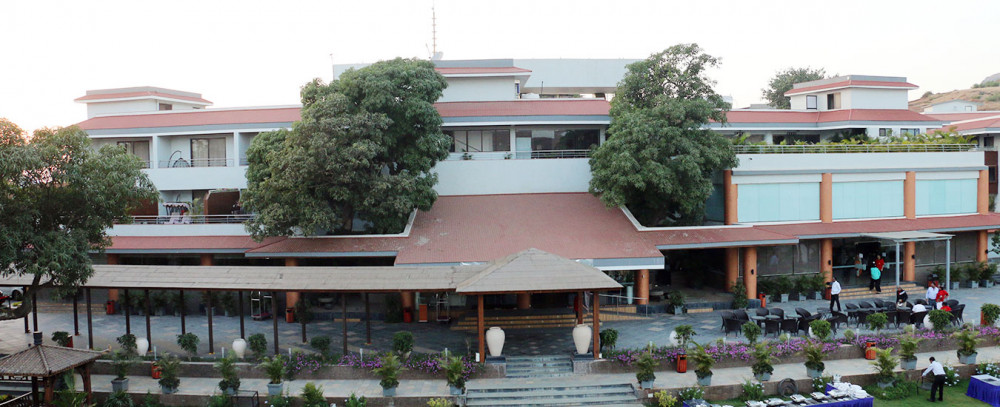 #4 Club Mahindra Kanha Resort, Madhya Pradesh
This is a great choice for those who are looking to escape into the wilderness for their workcation! Home to the royal tiger, Kanha offers an incredible experience to its guests. Come stay in luxury tents at Club Mahindra Kanha resort and enjoy your one-of-a-kind stay. What's more, you may just get to hear the distant roar!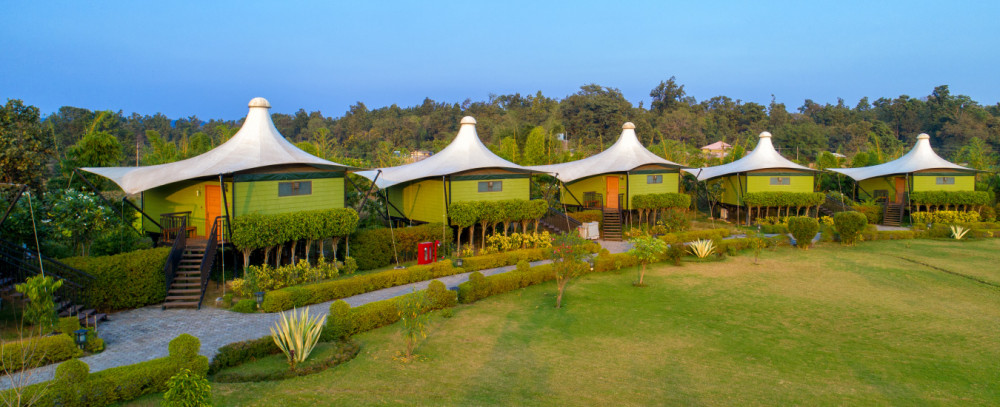 #5 Club Mahindra Dwarka Resort, Gujarat
If you want take your workcation someplace steeped in culture, stay at Club Mahindra Dwarka resort in Gujarat. You can take a short trip to Dwarka Island or pay a visit to the famous Dwarkadhish temple.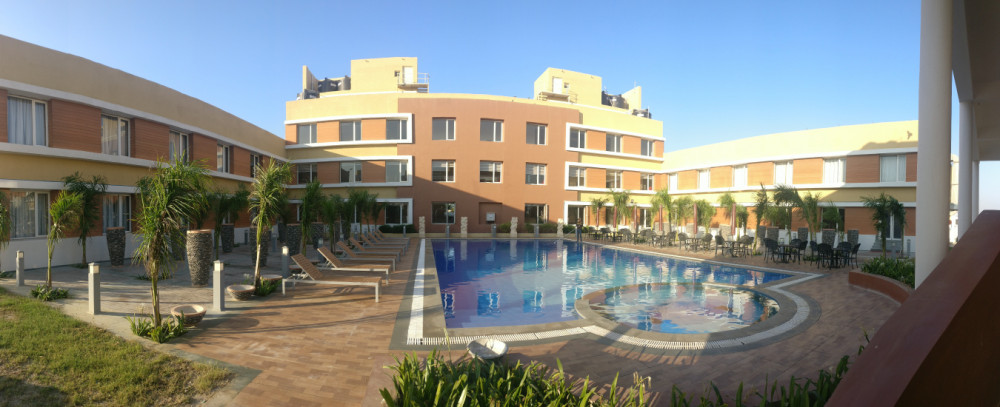 #6 Club Mahindra Gir Resort, Gujarat
Club Mahindra Gir resort nother great option if you want to surround yourself with lush greenery. There are some great adventures (in-resort as well as nearby) awaiting you. Your workcation is surely going to be productive!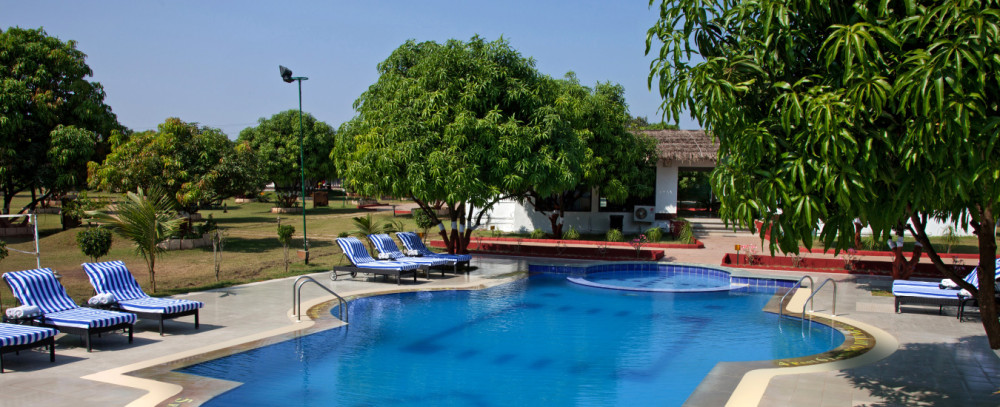 #7 Club Mahindra Emerald Palms Resort, Goa
Enjoy the sea, sun and sand while staying at the Club Mahindra Emerald Palms Resort, Goa. You can sit by the pool, at the beach or even in your luxurious room and get through your to-do lists. When it comes to finally relaxing, you have numerous activities to enjoy in Goa!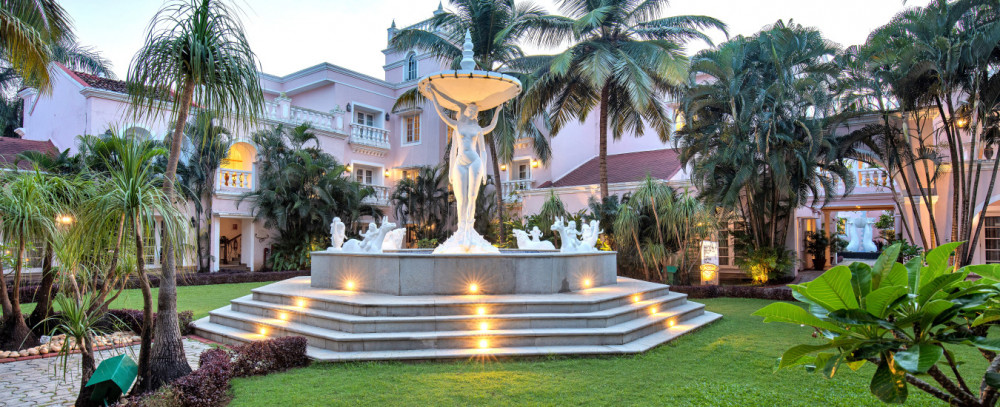 While going on a holiday is much-needed, there is also the concern of keeping oneself safe during the pandemic. Club Mahindra has partnered with Bureau Veritas to sanitize every part of every resort and ensure guests have a #CMSafeStay. Now you can #TravelWithConfidence and have a splendid workcation at any of these amazing COVID-safe resorts near Pune!
Club Mahindra endeavours to make your holiday as special as possible. It is renowned for its generous hospitality and services. Club Mahindra Membership comes with some great offers! There are various membership plans so you can choose the one that suits you best. You can opt for EMI payments which start as low as Rs. 4,303. What's more, you will be gaining access to 100+ resorts and 500+ unique experiences. Now, doesn't that sound like something you would want to be a part of?
About Club Mahindra
Mahindra Holidays & Resorts India Ltd. (MHRIL), a part of Leisure and Hospitality sector of the Mahindra Group, offers quality family holidays primarily through vacation ownership memberships and brings to the industry values such as reliability, trust and customer satisfaction. Started in 1996, the company's flagship brand 'Club Mahindra', today has over 250,000 members , who can holiday at 100+ resorts in India and abroad.
JOIN THE CLUB