Madikeri is an enthralling hill station in Coorg District of Karnataka. Its scenic natural beauty can be compared to a fairy tale, making it a popular tourist spot among nature and mountain lovers. Shrouded amidst the mighty Western Ghats Mountain range, this postcard town offers breathtaking views all around. 
Another highlight of this scenic town is the coffee plantations. You can smell the sweet scent of coffee in the air as you roam around the city. These plantations, an integral part of Madikeri's landscape, also make for a perfect backdrop for a beautiful family picture. The green leaves, the blue skies and the tall trees in the far provide the prettiest natural filter. 
You can enjoy Madikeri sightseeing and exploring the beauty of the place by booking your stay at Club Mahindra Madikeri Resort, one of the best resorts in Madikeri.
Why is Club Mahindra Madikeri Resort an excellent choice? 
As soon as you enter the resort, be ready to discover a whole new world. The beautiful images of the wildlife and the festival celebrations, will give you a glimpse into Karnataka's rich culture, landscape and heritage. Staying true to Karnataka's tradition, the resort ensures to meet all your wanderlust needs! 
The décor in every room is tastefully done, and offers the most majestic view of the Western Ghats. If you visit during monsoon, which is the best time to visit Madikeri, you can see the lush green hills adorned with waterfalls; you can wake up to the most stunning view every day. 
With world class hospitality services, extravagant cuisine, including the regional delicacies like Chicken Mudkale served at the restaurant and modern amenities, - you are sure to feel at home! Lastly, there are plenty of signature experiences for you and your family. 
Fun activities for Kids at Club Mahindra Madikeri Resort 
If you are travelling to Madikeri with your kids, they are sure to have a good time during your stay at this beautiful resort hosted by Club Mahindra. Apart from the various places to see, and explore, many unique and interesting experiences await them within the resort premises. 
There is ziplining, paintball combat, fun cooking events, farm tour, and Outer space where they learn about the sun, moon, planets and other celestial objects. 
Fun activities for Kids at Club Mahindra Madikeri Resort 
While the kids enjoy indulging in different experiences, you can have your share of fun and participate in various activities in your leisure time. You can go on a guided coffee plantation tour or go on a jeep safari. If you are feeling a bit more adventurous, you can go night camping where you can sleep under the light of a million stars and spend a night in nature.
Best places to visit near Madikeri Resort 
Abbey Falls (distance from Madikeri Resort – 2.3 km approx.) 
There is something about watching a natural waterfall that fills your heart with great joy, isn't it. The sight of water cascading from a height, with the lush green all around, and the sprinkles of water splashing on you, leaves your mind and body refreshed. The falls is a great spot for a day picnic with your loved ones. 
Omkareshwara Temple (distance from Madikeri Resort – 4 km approx.)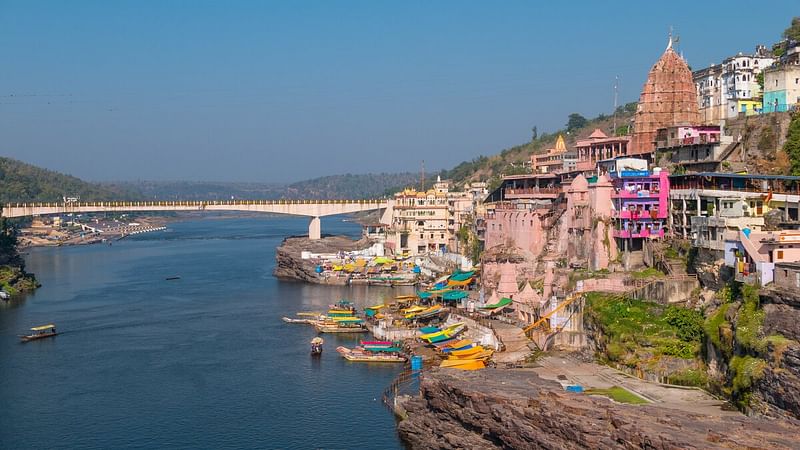 One of the best places to visit in Madikeri, this beautiful shrine is dedicated to Lord Shiva. Popular among both locals and tourists, the temple gets several visitors everyday who come here to offer their prayers to the lord. 
Mandalpatti Peak (distance from Madikeri Resort – 14 km approx.) 
If you like to watch sunset or sunrise, then make sure to include Mandalpatti Peak in your Madikeri itinerary. As the name suggests, to get to the peak, you must hike your way up, which is about 1800 m above sea level. But, once you get up there, you will be greeted to a spectacular view. 
There are plenty of coffee plantations in Madikeri. You must visit one of these coffee estates to know more about the local coffee, how it is produced, harvested, and processed. It is a wonderful experience that you must not miss during your visit to Madikeri. 
All-in-all, Madikeri promises to give you and your family a wonderful family holiday experience. The location is ideal for all kinds of travellers, as there is something for everyone to enjoy. But, most of all, if your main goal is to spend time with your loved ones, you will surely fall in love with the place, and would already be planning a second trip even before your current trip ends.
About Club Mahindra
Mahindra Holidays & Resorts India Ltd. (MHRIL), a part of Leisure and Hospitality sector of the Mahindra Group, offers quality family holidays primarily through vacation ownership memberships and brings to the industry values such as reliability, trust and customer satisfaction. Started in 1996, the company's flagship brand 'Club Mahindra', today has over 250,000 members , who can holiday at 100+ resorts in India and abroad.
JOIN THE CLUB