Romance is best experienced on holiday. No wonder people like to holiday so much! After all, what's better than the quality time you get to spend with your loved one in a romantic setting? Beaches, hills, hospitality, and solitude make for a perfect backdrop for a beautiful romantic getaway in 2023. 
It's time for you to plan that long-awaited romantic holiday with your loved one. Enjoying the leisure of resorts with your partner is the best thing to do on a romantic vacation. You can also indulge in the many romantic experiences at such resorts. Below are the four fantastic romantic places to visit in 2023 and the one best romantic experience that each of them offers.
Also Read: Valentine's Day: Romantic experiences to have at Club Mahindra Kerala Resort
Romantic getaway #1—Club Mahindra Binsar Villa
Almora, Uttarakhand
Among all the Himalayan resorts, the Club Mahindra Binsar Villa stands apart. One of the most pristine romantic holiday destinations in India, Binsar Villa is located near the peaceful town of Almora. Get close to nature and your loved one around pine-scented trees and rustic log cabins.
Stay at the Tree Log Hut
Wouldn't it be just amazing to have a little corner of your own? Come on, we all have dreamed of staying in a house tree at least once in our lifetime. So, it's time to fulfill that dream and that too with the person you love the most. Create memories by staying in the Tree Log Hut on your next vacation at Club Mahindra Binsar Villa.
Staying in a machan or a Tree Log Hut is a unique vacation experience you won't find anywhere else. And if you are thinking that staying in the Tree Log Hut would be roughing out in the wild, think again. The Tree Log Hut on offer here are modernly equipped with comfortable beds, a bathroom, and a natural air conditioning system thanks to the mountains.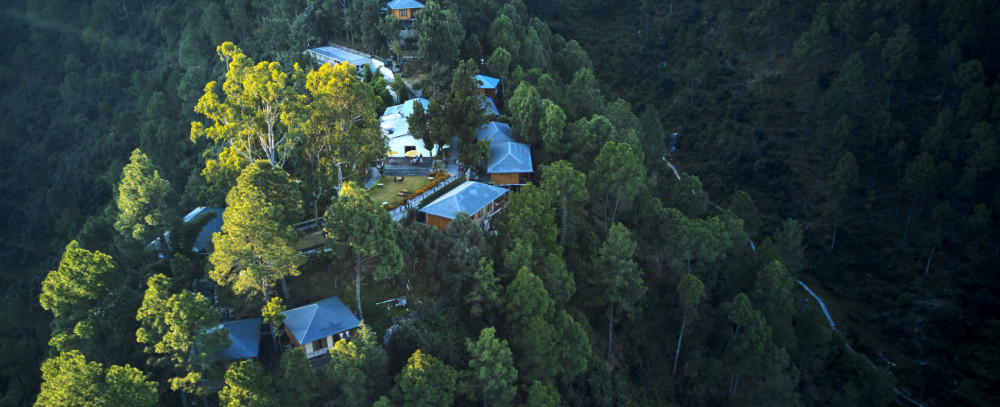 Romantic getaway #2—Club Mahindra Mussoorie
Mussoorie, Uttarakhand
The hill station right from a fairy tale book, Mussoorie, is one of India's top romantic destinations. You'll find a story waiting at every nook and corner of the hill station. If you are on a honeymoon and visiting Uttarakhand, Mussoorie can't not be a part of your itinerary. And when you stay at Club Mahindra Mussoorie, you have the fantastic experience of Gun Hill Ropeway waiting for you.
Go for Gun Hill Ropeway adventure
Embark to one of the most promising tourist attractions in Mussoorie, Gun Hill. How it got its name is a great story. During the British rule, a gun was fired from this hill every noon to inform people of the time, hence the name—Gun Hill. You can reach this place via Cable Car Ropeway from Mall Road. You even have the option of taking a 20-minute fun trek to get here. You and your loved one will enjoy the journey as much as the destination. The view from the hill is mind-blowing.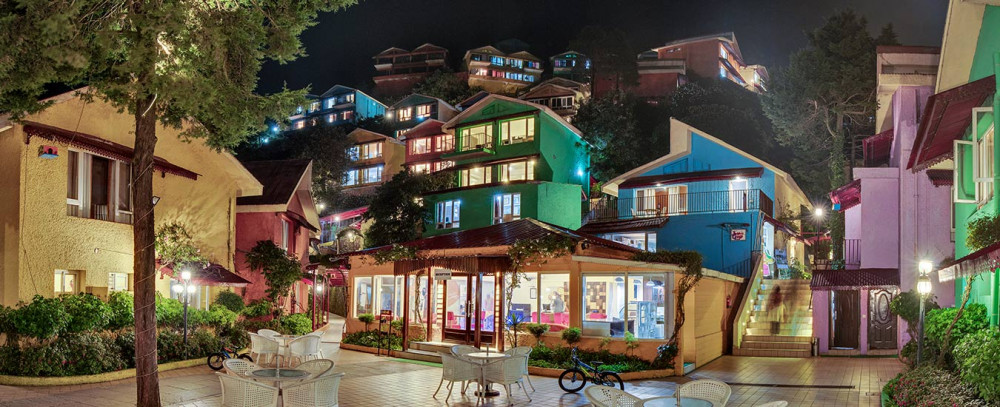 Romantic getaway #3—Club Mahindra Jaisalmer
Jaisalmer, Rajasthan
The 'Golden City' right in Thar Desert's heart is the treasure trove of many romantic experiences. In the picturesque city of Jaisalmer stands Club Mahindra Jaisalmer. Give a luxurious retreat to your mind, body, and soul at this resort.
Also Read: 5 Romantic Getaways in India
Propose your love over Raja Rani Poolside Dinner
Amidst a beautiful location, have a dinner in a traditional setting with the Raja Rani Poolside Dinner experince at Club Mahindra Jaisalmer. Get a royal treatment as you enjoy your gourmet meal with your loved one. Listen to your personal folk musician as you get blown away by the delicious Gatte ki Sabzi and Daal Baati. End your dinner date eating the traditional Ghevar or Boondi ke Ladoo. Add royal romance to your holiday with this poolside dinner.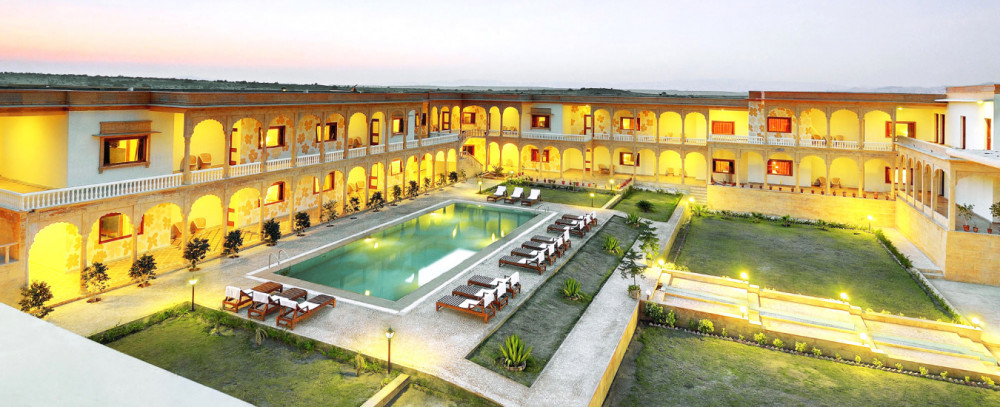 Romantic getaway #4—Club Mahindra Munnar
Munnar, Kerala
Munnar is one of the most romantic places to visit in 2021. Full of lush landscapes, vast skies, and endless lagoons, Munnar is an enchanting holiday destination in India. Find love, happiness, and fun amidst hills and valleys at Club Mahindra Munnar.
Night camp under the stars
The beautiful night start with you pitching a tent with your loved one. Your chemistry with your partner will help you here. The fun exercise is extremely rewarding as well! Camp in nature's backyard and go all Into the Wild. Engage in overnight camping with your loved ones under the vast open sky dotted with stars.
Cook on open fires, engage in deep conversation, count the stars, and bond with one another in this night camp. Be a storyteller and share your tales vividly over a crackling bonfire.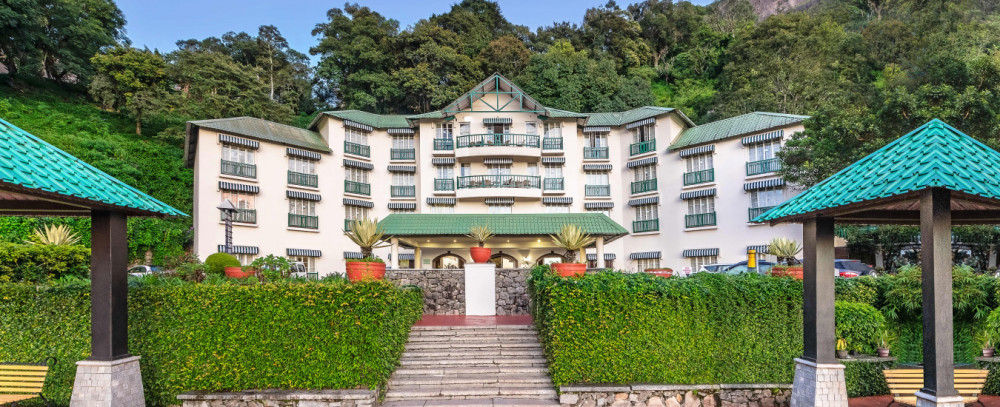 Conclusion
Note that there are plenty more amazing experiences waiting for you for the beautiful romantic destinations listed above. Undergo safe travel and have a romantic time at Club Mahindra resorts.
Also Read: Valentines Day - Five Romantic destinations to make your Valentines Day memorable
About Mahindra Holidays
Mahindra Holidays & Resorts India Limited (MHRIL), India's leading player in the leisure hospitality industry, offers quality family holidays as also stated by Club Mahindra Resort Reviews, primarily through vacation ownership memberships. While Club Mahindra Membership Fees gives you an opportunity to explore your holidays across the world, the other brands offered by the company are – Club Mahindra Resorts Fundays and Svaastha Spa. As on Mar 31, 2019, MHRIL has 100+ resorts across India and abroad and its subsidiary, Holiday Club Resorts Oy, Finland, a leading vacation ownership company in Europe has 33 resorts across Finland, Sweden and Spain. 
About Club Mahindra
Mahindra Holidays & Resorts India Ltd. (MHRIL), a part of Leisure and Hospitality sector of the Mahindra Group, offers quality family holidays primarily through vacation ownership memberships and brings to the industry values such as reliability, trust and customer satisfaction. Started in 1996, the company's flagship brand 'Club Mahindra', today has over 250,000 members , who can holiday at 100+ resorts in India and abroad.
JOIN THE CLUB