The majestic Himalayas look amazingly beautiful in winters. Watching the spread of white snow cover is fantastic. But do you know what's even better? The best thing to do is to work up your adrenaline and ski on the mightiest of mountains.
The mighty Himalayas in northern India provide ample opportunities for skiing. There are three prominent and best ski destinations in India—Gulmarg in Jammu and Kashmir, Solang Nala in Himachal Pradesh, and Auli in Uttarakhand. The icy cold climate of the snow-bound mountains is perfect for skiing. If you love snow and want to go to India's best ski destinations, you are in for some great adventure.
Going on ski holidays in India
India's north houses the greatest mountain range globally, but skiing is still a sport, unfamiliar to most Indians. A shortage of proper ski infrastructures like cable cars and chairlifts, and high equipment and travel costs may be the reasons. Still, several locations across the Himalayan states are ski resorts you can consider for your ski holiday.
A ski resort is a facility with cable cars or chairlifts to take you up to the mountain. Also, ski resorts have run-off trails with signs that safely guide the skier down the mountain.
Some of the best ski destinations in India
Gulmarg in Jammu and Kashmir
Gulmarg is like a Swiss village but in India. It is one of India's best ski destinations. A place with paper-white snow and mountains, the city is perfect to enjoy skiing. The city is known as the heartland of winter sports in India. It is the seventh-best skiing destination in Asia.
You can ski from two points in Gulmarg—one is Kongdori while the other is Aparwahat Peak. If you are a virgin skier, try the 450-meter Kongdori slope and if you want to challenge yourself, ski from the 800-meter ridge at Apharwat Peak. Both the ski points offer a delightful experience. Also, you can ride Gulmarg Gondola, the highest cable car in the world.
You can visit Gulmarg from December to March for skiing. As it will be freezing during this time, carry warm jackets and woollens along. You can stay at RK Sarovar Portico in Srinagar, a Club Mahindra resort near Gulmarg.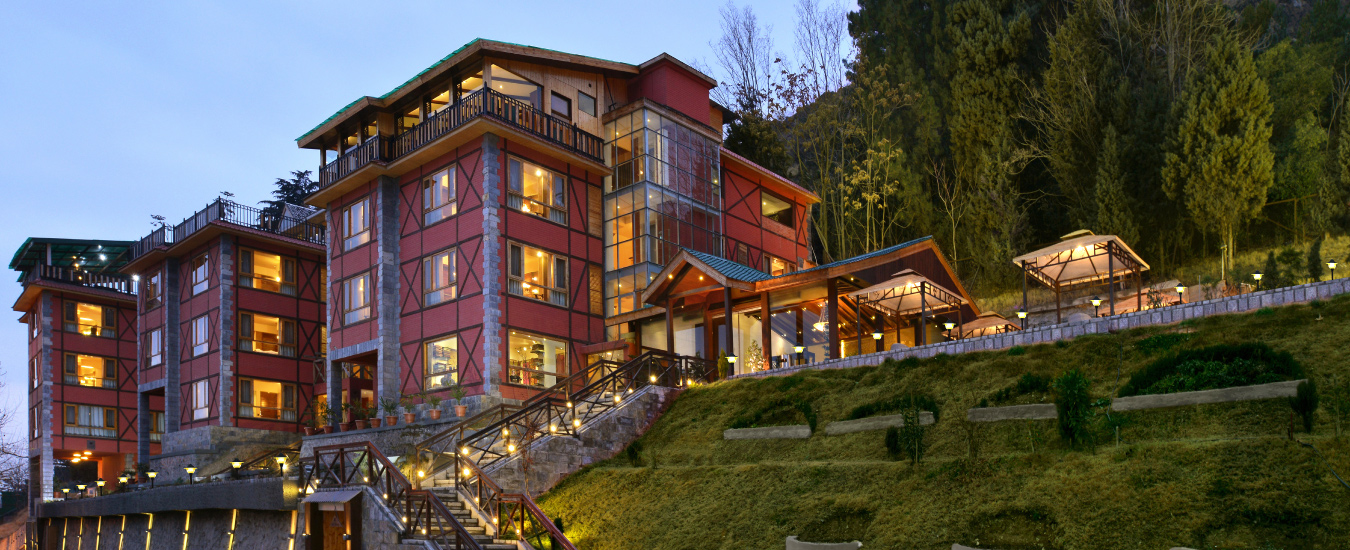 Solang Nala in Himachal Pradesh
Manali is a beautiful town and magnificent hill station in the Indian state of Himachal Pradesh. The popular tourist spot for Indians, Manali also enjoys many snow formations and slopes, making it a heavenly location for skiing in winters. Solang Valley or Solang Nala is a side valley at the top of Kullu Valley, 14 km away from Manali. It is known among tourists for its winter sports conditions.
Many good ski slopes adore the Solang Valley, and many guides skiers can help you learn your first steps in snow skiing here. The lush green valley is one of the best ski destinations in India. It is well known for hosting winter games, and skiing is the favourite among all the sports. Many tournaments are organised and workshops held for teaching beginners the basics of skiing here. The valley houses Atal Bihari Vajpayee Institute of Mountaineering and Allied Sports. You can visit the institute to get ski training.
Also, summer games like parachuting, skating, zorbing, and paragliding are popular here. The best time to visit Solang Nala is from January to March. Stay at Club Mahindra Snow Peaks in Manali on your ski holiday.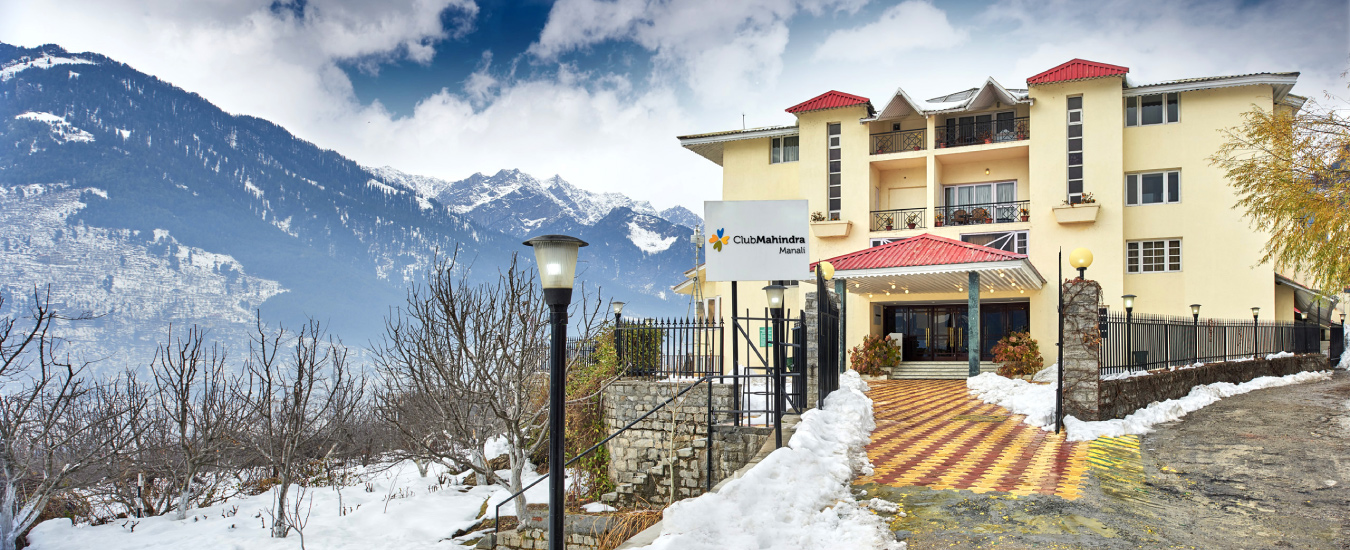 Auli in Uttarakhand
One of the most pristine and scenic spots in Uttarakhand, Auli, also offers India's best ski tracks. The place offers a beautiful view of Garhwal Himalayas but has limited options for staying.
Located in the laps of the Shiwalik Himalayas, Auli is the perfect destination for ski virgins. With many ski ridges and ski schools that teach you the basics, the place is perfect for amateur skiers.
While Auli has tracks for amateurs, this place also has some killer snow ridges that attract crowds from across the globe. The challenging ski circuits in Auli offers amazing skiing experience. Auli has peaks stretching from 2000 meters to 3000 meters in height. There are even some unexplored slopes, best left for ski masters.
If you are interested in a ski holiday, Auli skiing is what you need this winter. There is a Poma ski-lift and a chairlift to take you up to the slopes. Ski equipment rentals are restricted to local operators. The official skiing season—months from December to March—is the best time to visit Auli.
Conclusion
Thus, there are quite a few good ski destinations in India. You can even go to some of these destinations for a family holiday and slip out for a ski day! Happy skiing, this winter.
About Mahindra Holidays
Mahindra Holidays & Resorts India Limited (MHRIL), India's leading player in the leisure hospitality industry, offers quality family holidays as also stated by Club Mahindra Resort Reviews, primarily through vacation ownership memberships. While Club Mahindra Membership Fees gives you an opportunity to explore your holidays across the world, the other brands offered by the company are – Club Mahindra Resorts Fundays and Svaastha Spa. As on Mar 31, 2019, MHRIL has 100+ resorts across India and abroad and its subsidiary, Holiday Club Resorts Oy, Finland, a leading vacation ownership company in Europe has 33 resorts across Finland, Sweden and Spain. Visit us at www.clubmahindra.com
About Club Mahindra
Mahindra Holidays & Resorts India Ltd. (MHRIL), a part of Leisure and Hospitality sector of the Mahindra Group, offers quality family holidays primarily through vacation ownership memberships and brings to the industry values such as reliability, trust and customer satisfaction. Started in 1996, the company's flagship brand 'Club Mahindra', today has over 250,000 members , who can holiday at 100+ resorts in India and abroad.
JOIN THE CLUB