Vacations are best enjoyed at picturesque and scenic destinations. And if such destinations are also quaint and pleasant, then that's a recipe for a perfect holiday destination. Water is a symbol of peace. The sound of the water itself is said to be having calming properties. A peaceful water flow can unwind humans like no other natural thing.
India is a place of many historic rivers. Many luxurious resorts are situated on the banks of such rivers. By staying at river resorts, you can calm in the best possible way and enjoy the views of the flow alongside.
Top 5 Club Mahindra River Resorts
About Kashmir Houseboats
Mountains, meadows, and lakes perfectly unite in Kashmir. Live amidst this magnificent natural beauty at Kashmir Houseboats, a Club Mahindra affiliate river resort. Experience the best of nature in the heart of Dal Lake.
Activities at Kashmir Houseboats
-Shikara cruise along Dal Lake
-Gondola ride
-Mughal Gardens
-Kashmiri cuisine from the houseboat
Experiences at Kashmir Houseboats
-Live in the beautiful houseboat on a lake
-Go on a sunset voyage
-Discover ancient temple ruins and heritage mosques
-Explore picturesque Betaab Valley plains
-Watch blooming tulips at Indira Gandhi Tulip Garden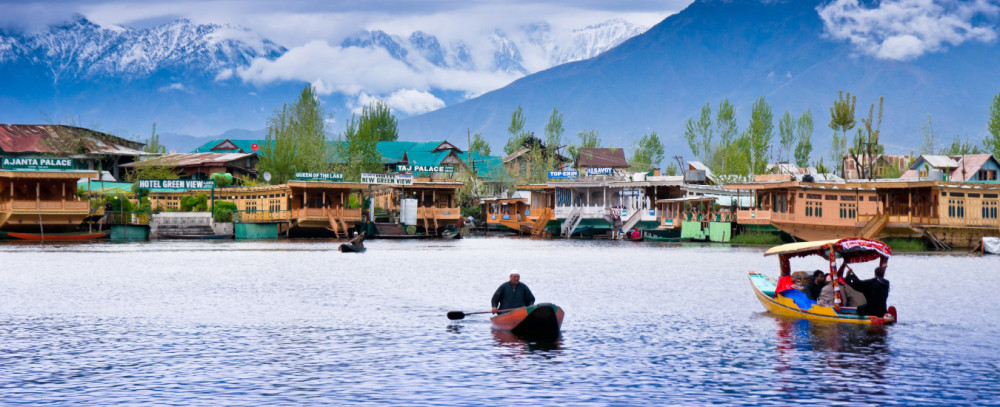 About Club Mahindra Poovar
Poovar in Kerala is a charming sunshine hill town. Evoke your happy side and be ready to get captivated by nature's many delights as you stay at Club Mahindra Poovar.
Activities at Club Mahindra Poovar
-Nature trail walks
-Refreshing pool
-Lunch at Square Lagoon
-Aromatic treatments at Svaastha Spa
Experiences at Club Mahindra Poovar
-Go boating
-Enjoy folk music and dance performances
-Visit Neyyar Wildlife Sanctuary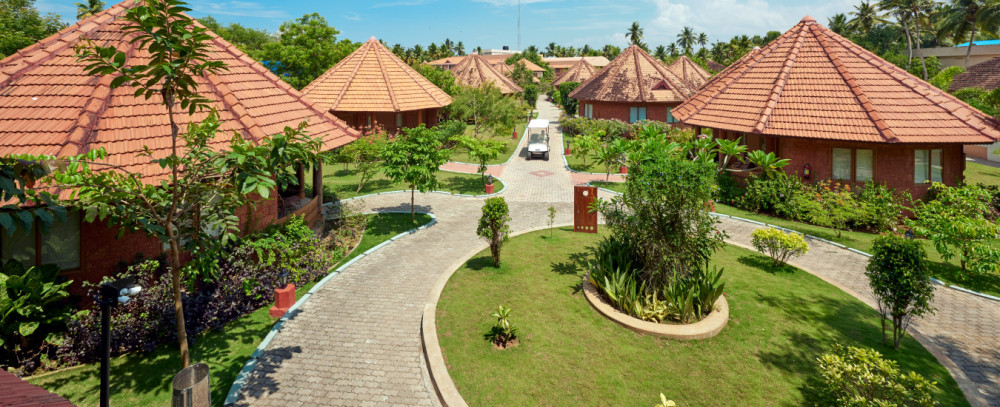 About Club Mahindra Corbett
Live amidst the lush, dense jungle at Club Mahindra Corbett to have an experience of a lifetime. Discover nature's untamed but majestic treasures.
Activities at Club Mahindra Corbett
-Relaxing ambience
-Night camps and bonfires
-Relaxing massages amidst greenery
-Traditional Kumaoni cuisine
Experiences at Club Mahindra Corbett
-Watch elephants bathe baby elephants
-Encounter a tiger
-Learn tribal dance
-Go on a cycle tour
-Pluck vegetables from organic farm
-Dine by Kosi river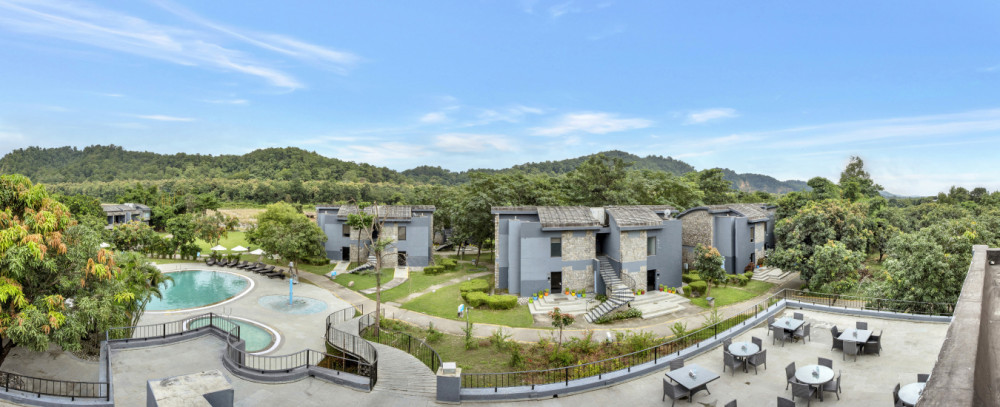 About Club Mahindra Baiguney
Amidst dancing rivers, sprawling greens, and mighty mountains lies Club Mahindra Baiguney River Resort in Sikkim. Here you won't have to search for breath-taking landscapes as they will come to you.
Activities at Club Mahindra Baiguney
-Play with clouds outside your windows
-Dip in the swimming pool
Experiences at Club Mahindra Baiguney
-Candlelight dinner by the pool
-Rock painting class
-Bonfire family gather around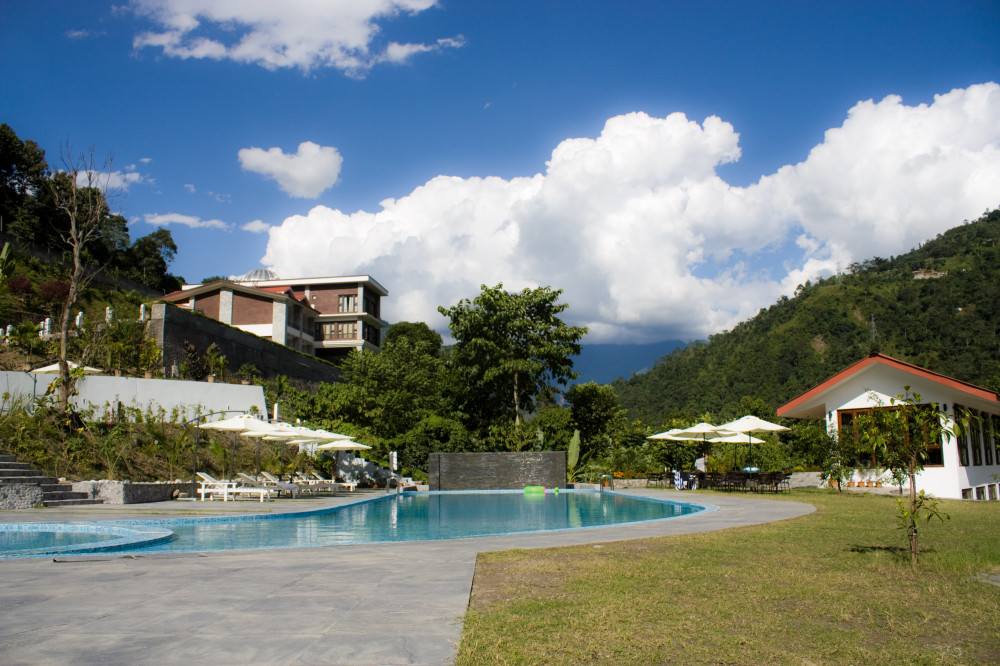 About Summit By The Ganges
Close to Rishikesh, on River Ganga's banks is situated Summit By The Ganges Resort & Spa. Dive in luxury, relax aplenty and stay excited at the same time in the yoga town.
Activities at Summit By The Ganges
-Enjoy the calm nature
-Watch river
-Refuge in room
Experiences at Summit By The Ganges
-Seek blessings at Ganga Aarti
-Watch the holy Ganga flow
-Go trekking and river rafting
-Camp by the riverbank
-Find peace in jungle walks
-Savour delectable cuisines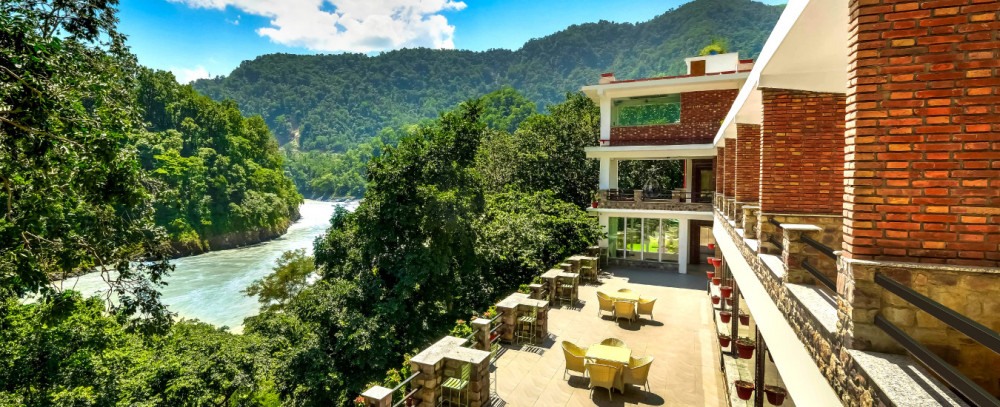 Conclusion
A good waterfront view is all it takes to make your stay worthwhile. Nothing can match the experience of staying at a river resort in India. So, cool yourself by the river by staying at these 5 Club Mahindra river resorts in India.
About Mahindra Holidays
Mahindra Holidays & Resorts India Limited (MHRIL), India's leading player in the leisure hospitality industry, offers quality family holidays as also stated by Club Mahindra Membership resort reviews, primarily through vacation ownership memberships. While Club Mahindra Membership Fees gives you an opportunity to explore your holidays across the world, the other brands offered by the company are – Club Mahindra Resorts Fundays and Svaastha Spa. As on Mar 31, 2019, MHRIL has 100+ resorts across India and abroad and its subsidiary, Holiday Club Resorts Oy, Finland, a leading vacation ownership company in Europe has 33 resorts across Finland, Sweden and Spain. Visit us at www.clubmahindra.com
About Club Mahindra
Mahindra Holidays & Resorts India Ltd. (MHRIL), a part of Leisure and Hospitality sector of the Mahindra Group, offers quality family holidays primarily through vacation ownership memberships and brings to the industry values such as reliability, trust and customer satisfaction. Started in 1996, the company's flagship brand 'Club Mahindra', today has over 250,000 members , who can holiday at 100+ resorts in India and abroad.
JOIN THE CLUB